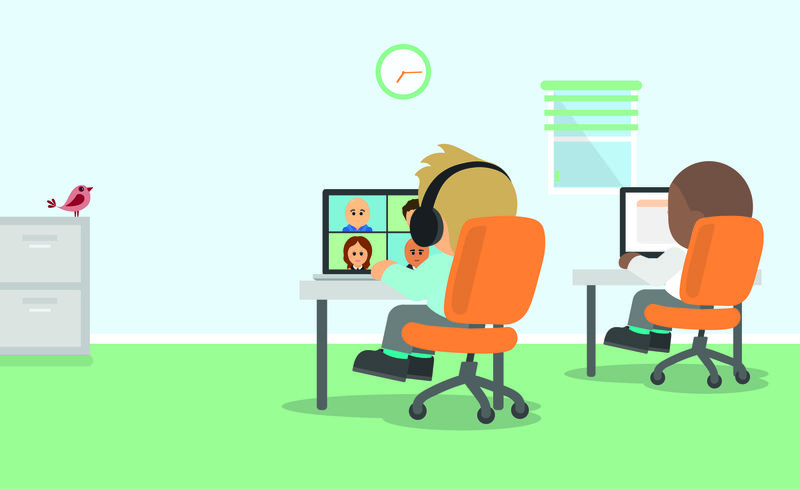 Co-working space set to launch in Wolverhampton
08 Jan 2021
Published in: Member News
---
Wolverhampton Cricket Club, sponsored by Paycare, has launched a new co-working space with The Wheelhouse.
---
A co-working space for small businesses and freelancers is set to launch in Wolverhampton this week.
Wolverhampton Cricket Club is offering office and meeting rooms at its Tettenhall base after joining forces with The Wheelhouse – an innovative team already running multiple locations across the country.
There will be 14 desk spaces and 2 meeting rooms – all compliant with current Covid restrictions - available to book by members who sign up to join The Wheelhouse. The project has been part-funded by Paycare – who have sponsored the club for the past two years – in order to benefit the many employees unable to use their normal working locations, as well as start-ups looking for an affordable space to work and network with other companies in the region.
Mike Elphick, Chairman of Wolverhampton Cricket Club, said with experience of running a Covid-safe environment during the summer cricket season and limited uses mid-week, the club was the ideal venue to host the new space.
"It's ideal for those living nearby who don't want to travel into Birmingham or other locations anymore – they can simply come to Tettenhall, reduce their commute time and park for free. It's a unique business venue and of course there's lot of outdoor space which people can enjoy on their breaks too."
Alex Lloyd Davies, Managing Director of The Wheelhouse, said they wanted to help small businesses, freelancers and entrepreneurs flourish.
"We do this by providing local, friendly co-working and meeting rooms around the UK, often in partnership with community groups. So, we are thrilled to be partnering with Wolverhampton Cricket Club."
Paycare CEO Kevin Rogers added: "There are lots of people who have now been working from home since last March, and we know the toll this can take on their wellbeing. Being able to networking with and chat to others – from a safe distance of course – can have such a positive impact on your working day, and that's why we are thrilled to support the coworking space at the Cricket Club.
"For many, that distinction between work and family life which working from a location outside of their own home can bring will make a real difference. Packing your bag at the end of the working day and travelling home acts as a real marker, hopefully enabling those who make use of the coworking desks to feel present at home with their loved ones and enjoy some well-deserved downtime in the evenings and at weekends. There is also, of course, the positive environmental impact if more people are working closer to where they live, minimising the miles they drive each day."
To find out more, arrange a look around or for a free trial day, simply email hello@thewheelhouses.com or call 01902 902310.
Since 1874, Paycare (formerly known as Patient's Aid Association) has worked to help individuals, families, businesses, and their employees access a variety of preventative and reactive healthcare services which protect their financial, physical and mental health and wellbeing. Its dedicated mental health service — Paycare Wellbeing — launched in 2019 and provides qualified and confidential training to Corporate Groups including Managers, CEOs and HR teams.

Submitted by Jennie from Paycare