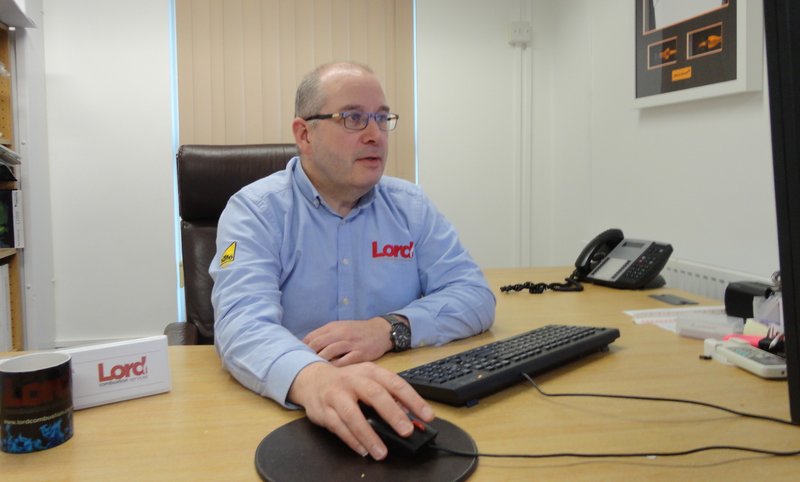 COVID safety issues must be addressed in the year ahead - Lord Combustion Services MD
14 Dec 2020
Published in: Member News
---
Stuart Smith, MD of leading commercial heating specialists Lord Combustion Services, looks ahead to 2021 after an eventful 12 months.
---
After 12 months like no other, facilities and site managers must continue to prioritise safety as the world adjusts to life with COVID-19, writes Stuart Smith, Managing Director of commercial heating specialists Lord Combustion Services.
Lockdown and the pandemic, along with the economic downturn, has changed all aspects of people's working and domestic lives in less time than any of us could have imagined as 2020 got under way.
Businesses have adapted quickly changed, fitting in with Government restrictions on on-site working and moving a lot of their management operations online.
Click here to see how Lord has performed in 2020
Activities normally conducted face to face or in person had to be conducted through online equivalents, leaving office blocks, school sites and other facilities standing empty or with reduced capacities for months.
Based at our Oldbury HQ in the Black Country, Lord Combustion Services serve more than 1000 customers every year, including landmark buildings such as Edgbaston cricket ground, numerous NHS sites, schools and other public buildings through to private properties and farm facilities.
Lord Combustion Services moved quickly when the pandemic began, helping customers to change their working models to accommodate all these changes.
I am proud of the way the team pulled together, ensuring more than 1000 clients were kept informed about our services and had any help they needed for their buildings.
For those with key workers or other requirements to stay open, we have played our part in keeping their sites safe and warm, helping them to provide key housing, health and education services and allowing parts of the economy to function amid all the challenges.
So, with 2020 nearing an end, these are the trends I expect to see in 2021, irrespective of the medical progress made in vaccines and treatments:
1. Service will be as important if not more so than price
The battering which the economy has taken will mean many site managers and owners are looking firmly at costs. But beyond the price of having a contracted partner for mechanical and electrical building services, you need to be sure they will come when you need them. We operate 24 hours a day, seven days per week, including Christmas. Going for the cheapest service could only make your headaches worse.
2. The need to adapt will continue to be rapid
The move to remote working and the public rules around maintaining social distancing will not go away. Site managers are going to need to be flexible to make sure they ensure they can switch between Tier regulations. We all hope there will not be stricter lockdowns but if we have learnt anything this year, you need to expect the unexpected with the sudden absence or sudden return of occupants to your sites.
3. COVID is not going away
The main business and operations decisions will continue to be driven by the pandemic and its impact upon staff and customers. As I've warned previously, commercial property owners and facilities managers should not turn a blind eye to safety just because sites are closed for the COVID-19 pandemic. Maintenance and safety certification must remain priorities for building operators, even though many are unoccupied or operating with significantly reduced capacity while staff work from home. Unscrupulous operators may delay safety inspections to prevent the risk of legionella spreading in building water systems, increasing the risk of occupants getting Legionnaires' disease when the site reopens. Make sure you do not end up being one of those who put health at further risk.
4. Our industry is still a rewarding one in which to operate
Having been able to continue working throughout the lockdowns, I believe our staff feel more appreciated by clients in having helped them through difficult times. Every industry faces its challenges in attracting new talent, but the fact that businesses like ours have been able to operate and staff in turn have been able to earn throughout 2020, means there is a positive outlook. We have some younger faces in the business who are making the first steps in the mechanical and electrical building services sector. The focus on safety remaining high on the public agenda can only benefit our industry.
In nearly 40 years of operating, Lord has regularly faced regular challenges.
But nothing has been as tough or as widespread as the obstacles overcome in tackling COVID-19.
As 2020 comes to an end, I wish everyone a safe and happy Christmas and look forward to what we all hope will be a more positive New Year.

Submitted by Chris from Lord Combustion Services Limited