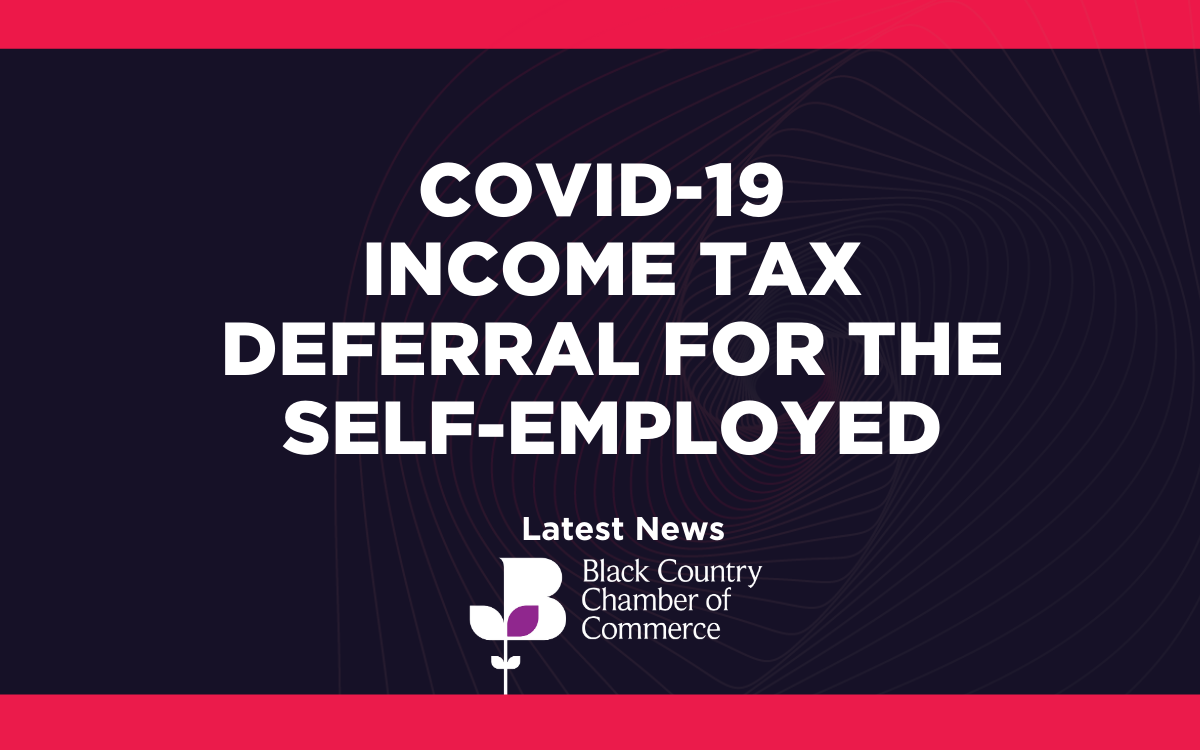 COVID-19 INCOME TAX DEFERRAL FOR SELF-EMPLOYED
24 Mar 2020
Published in: Black Country Chamber of Commerce News
---
Tax payments due in July 2020 deferred until January 2021
---
Details of the deferral have been announced by the Government:
What is it?
If you are self-employed, Income Tax payments due in July 2020 under the Self-Assessment system will be deferred to January 2021.
Are you eligible?
If you are self-employed, you are eligible.
How do you access it?
This is an automatic offer with no applications required.
No penalties or interest for late payment will be charged in the deferral period.
HMRC have also scaled up their Time to Pay offer to all firms and individuals who are in temporary financial distress as a result of coronavirus and have outstanding tax liabilities.
Individuals who normally pay by direct debit are encouraged to cancel their direct debit with their bank if they are unable to pay. The Government advise that this should be done in sufficient time so that HMRC do not attempt to automatically collect on receipt of your VAT return.
When can it be accessed?
Payments due on the 31 July 2020 will be deferred until the 31 January 2021.
More information can be found here.
The Chamber will continue to monitor these developments and provide indepth analysis as we learn more. Businesses can contact the Chamber's support line on 01902 912 322