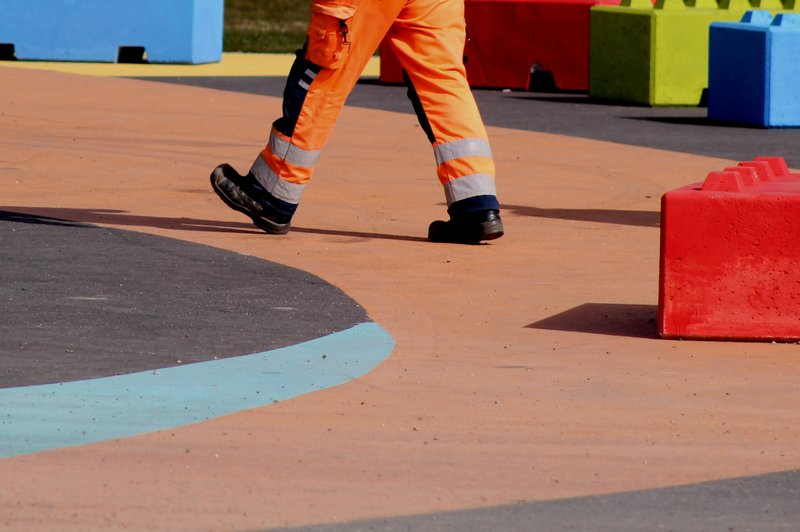 ECMS: Manufacturers Preparation For A Return Back To Work
15 Jun 2020
Published in: Member News
---
The end is in sight as more businesses slowly return to work after months of lockdown. The Elite Centre of Manufacturing Skills outline ways your manufacturing company can prepare for the return of business.
---
Coronavirus has been a pain for most businesses, having to furlough, and redundancy, etc the list goes on. Not forgetting the shifts in needs and wants of consumers being unstable.
As we return to work there is hope that business will upturn and will get back to the new normal in no time, but on all business owners minds will be when will it resume 'normally'?
The manufacturers who continued to work throughout COVID19 will be able to jump back into the production of their products after working months on ventilators, signage and PPE items.
Back To Work Safety
Before returning to work businesses must make sure the workplace is safe for employee's to return.
Here are 4 things your business could implement to manage the health and safety of employees from Coronavirus:
Make sure you have carried out a COVID19 risk assessment, sharing the details with employees
Keep the 2m gap rule, potentially adding coloured floor stickers and signage for direction
Have hand washing and hygiene procedure
Protect those who are at risk with remote working facilities or alternative role
Mind The Skills Gap
The worlds changing and whilst in quarantine it's also gone digital, let's hope you've trained your employee's to keep up with technology as you make a return to work.
It's important to keep your employee's updated on new technology, trends, equipment, techniques etc and there was no better time than in the last 2/3 months.
Business can offer online training to reskill their current workforce, not only updating their skills but keeping employee's active and engaged in their job.
There will also be an increased number of workers out of jobs, but for those companies who have received increased demand, they will now have access to skilled workers, looking for work.
Adopt New Technologies
All or most businesses have suffered a little or a lot due to COVID19, but you can either embrace the challenge and find change within or give up.

Most businesses have worked remotely other don't have the choice to do so, this will have affected a lot of manufacturers due to work not being able to be done from home.
Whilst the workplace has been out of work it would be a great time to adopt new technologies, whether your machinery needs updating or your upgrading your digital strategy.
More consumers will be shopping online so incorporating direct supply via an eCommerce system. This would also overcome any disruptions within the supply chain whilst the demand continues to be unparalleled.
Manufacturing The Essentials
Has a manufacturer there are many essential items that are high in demand in the current situation. Adding these items to your production line you could capitalise on the public demand, saving jobs and the company.
For more information on workplace health and safety training visit www.theecms.co.uk
Submitted by Rebecca from Elite Centre for Manufacturing Skills ECMS