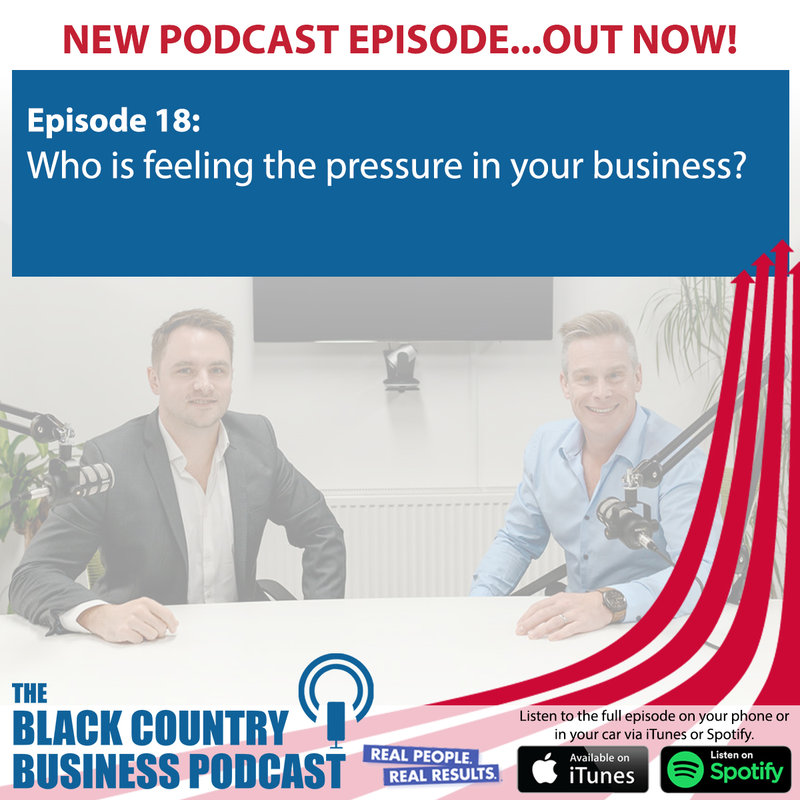 Episode 18 of The Black Country Business Podcast
11 Feb 2021
Published in: Member News
---
Who is feeling the pressure in your business???
---
Who feels the pressure in your business?
You as the business owner, or is the pressure distributed amongst your team for them to perform too? If not... how do you get them to perform at higher levels.
In this episode of the Black Country business podcast, West Midlands based business coaches Lewis Haydon and Andy Hemming discuss team management and leadership.
Lewis and Andy delve deep into what it takes to get the team performance synergised and what to do when it doesn't. Are you the one that feels the pressure most in your business?
Listen to this podcast to get some instant actions that you can use to leverage and grow your business, and your team.
If you would like some support with your team management and leadership book in a call with one of our coaches here.
Submitted by Kerry from ActionCOACH Black Country