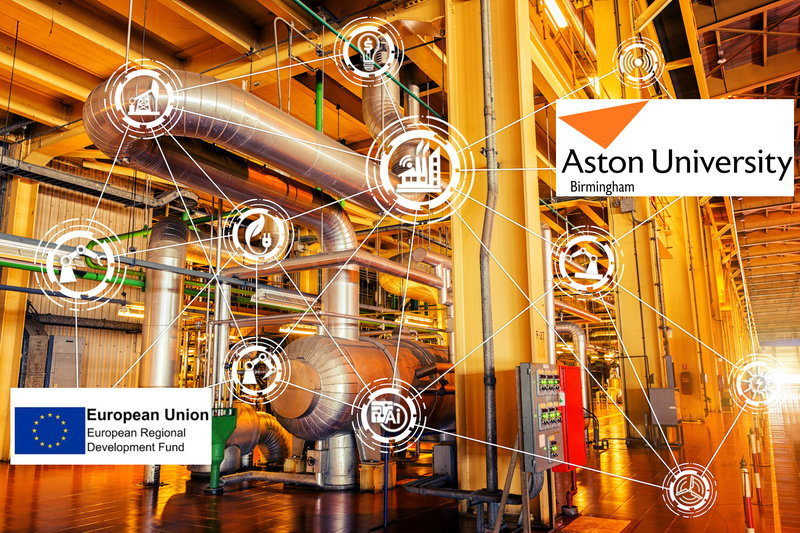 Free Business Bootcamp from Aston University
29 Apr 2019
Published in: Blog
---
You are invited to join us on 8th May for our fully funded innovation bootcm
---
Would you like to grow your business?

Do you want to increase your profits by cutting costs and improving efficiencies?

Would funding and fully funded support be helpful to you?
Then, this free event might be right for you.
Aston University is hosting a fully funded business bootcamp aimed at moving your business forward. It is from 8am-8pm on 8th May and you are invited to join us at i-Centrum in Birmingham for all or just part of the day. The day has been designed around business sectors so you can choose the session that suits you best.
You can find out more and book your place here https://free-technology-bootcamp.eventbrite.co.uk, contact me on 0121 262 4225 or read on for more information.
Business and Manufacturing Morning
The morning is perfect for manufacturers. There is a workshop custom-tailored for you on Overall Equipment Effectiveness. You will find out how to get the most from your machinery with Adam Payne.
Running in parallel, non-manufacturing businesses are in for a treat with Bart Dalton promising a very different take on business growth followed by a talk on how your business can get involved in the rail industry. The rail industry is rapidly growing with passenger numbers expected to increase by 40% by 2040. They are looking for more companies to become involved in this exciting industry, so you are invited to find out more.
After a coffee break, you'll have a choice of taking a tour of the labs or hearing from a number of speakers including Tim Hughes from CCH Connex who will show you how to sweat your machinery with his talk on "Multiple Uses of Existing Assets".
There are also talks from the Manufacturing Technology Centre, Society of Motor Manufacturing and Traders, Medilink and others. You will find out how your business can benefit from the vast array of opportunities available across the West Midlands.
You can book your place here: https://free-technology-bootcamp.eventbrite.co.uk.
Business and Technology in the Afternoon
The afternoon is focused on Technology with a talk on the Blockchain for Cavemen. You will find out how manufacturing and service businesses can benefit from the power of the Blockchain from Fausto Dassenno who has been Head of Product at e-bay and Gumtree.
We are delighted to have Peter Wilding, the EU expert who coined the term Brexit, speaking on How Your Business Can Survive and Thrive Brexit.
There will then be another break and you can choose between a tour of the University labs if you missed it in the morning, or a series of talks starting with the legendary Martin Levermore MBE and CEO of Medical Devices Technology International who will be speaking on rapid innovation and adoption.
There will also be talks on fully funded support from your business and the grants that are available.
We will break for dinner around 5pm.
Innovation in the Evening
In the evening, we have a workshop on innovation in your business. You will find out how you can spark the entrepreneurial spirit in you and your employees. Led by ground-breaking training company, Enploy, this promises to give you the tools you need to take your business to the next level.
This is going to be an amazing day for businesses and is fully-funded so why not book your place and join us on 8th May? You can book here: https://free-technology-bootcamp.eventbrite.co.uk.
We hope to see you there.
Submitted by Richard from The Marketing Engineer