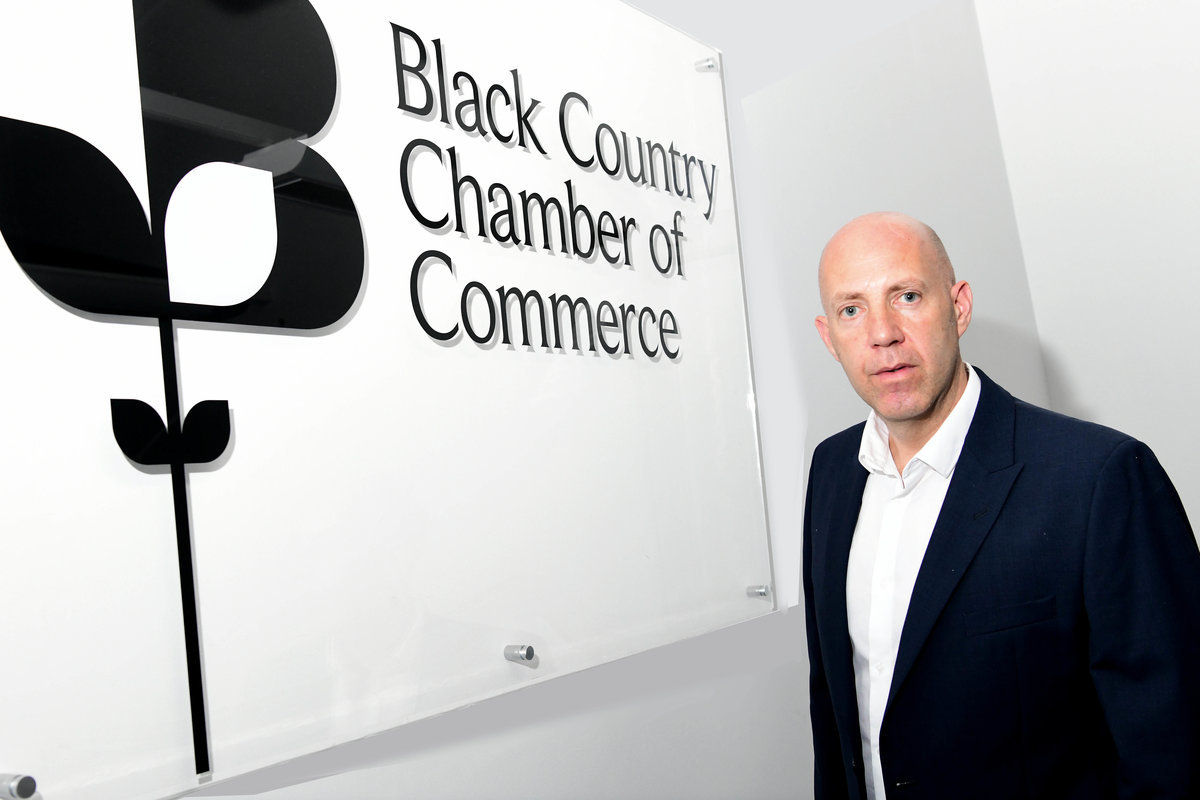 Furlough ends at a difficult time for businesses
30 Sep 2021
Published in: Black Country Chamber of Commerce News
---
Black Country Chamber CEO Corin Crane comments on the close of the Coronavirus Job Retention Scheme
---
Without doubt, the furlough scheme was one of the most successful government business interventions in modern history. The scheme was implemented quickly by HMRC and quickly became a critical factor of survival for businesses throughout the Black Country.
Nationally, it has supported over 11.6 million and accounted for 20% of the entire governmental budget for COVID – at a cost of around £66bn. Whilst nearly everyone appreciates the scheme will end, it comes at a difficult time for businesses in the run up to the winter period.
Increased wage pressures following the end of the scheme could prove fatal to businesses who are already being hit by cashflow problems and additional costs to their bottom line.
Other factors affecting local firms and sectors include the VAT discount for hospitality businesses, which is set to rise from 5% to 12% before returning to 20% in April; the rise of inflation and resulting pressures this is having on wages, where the average increase is now over 4%; and spiralling shopping costs at a staggering 10 to 20 times their normal rates.
On top of this, energy costs are rising and finance directors are looking at how they begin to repay debts accumulated during lockdown to keep their businesses afloat.
Furthermore, stock levels within our manufacturers are being depleted as the crisis around HGV drivers continues with the recent fuel shortages and their increasing costs meaning that, as we saw in the run up to Brexit, a mindset shift from 'just in time' to 'just in case' is starting to affect supply chains.
Unfortunately, all of this combines to create a perfect storm which will likely drive employers to announce redundancies this week.
On a positive note, those finding themselves unemployed will be entering a vibrant job market which has seen the highest vacancies in over a decade and in the West Midlands alone, there are over 170,000 unfilled vacancies. However, in certain instances, it won't be easy though for those newly unemployed to find a new job straightaway and therefore buy goods and services as they would have when fully employed as economically independent individuals.
Regionally, we already have higher than the national average vacancies, as too frequently, we don't have individuals with the right skills for these vacant positions. Without urgent policy changes, a drive to upskill those seeking work and other changes to ensure we get skilled people into critical sectors it is likely that it will be many years before areas such as ours will get back to pre-COVID-19 levels of growth.
This week, furlough sees 36,000 people locally still being supported by the scheme, so naturally we would expect the end of furlough representing the start of a set of skills and recruitment policies, but it is hard to see where this strategy is.
We need to boost apprenticeships, we need to understand the barriers to getting people into work, we need to immediately relook at the Government's skills levers for immigration and we need delegated powers at a West Midlands level to match skills policies with the highest areas of unfilled vacancies.
Spiralling costs of doing business, pressures across the supply chain, uncertainty around what actions might be needed over the coming months should we see a further wave of the pandemic means that without immediate action, we may be facing the toughest economic winter yet.
This is why the Chamber continues to raise these issues at the highest levels, to ensure that Black Country business has a voice around the table and decisionmakers are aware of local challenges and work with us and members to find the right solutions.
---
Corin's column is also available to read in the print edition of the Express & Star every month.