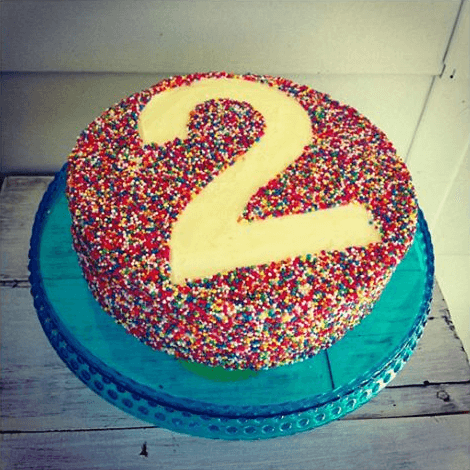 Has it really been two years already?
10 Apr 2019
Published in: Blog
---
Over 20 years spent working in recruitment, Kate had developed relationships with some wonderful businesses, who trusted her to continue recruiting for them exclusively when she launched KAG Recruitment.
---
What followed the launch of KAG were hours and hours every day, spent poring over CVs and conducting preliminary interviews to make sure that Kate filled vacancies with employees who would love their jobs, thrive in her clients' company cultures and stay with them for many years. She made sure of this by carrying out 3 and 6-month reviews with candidates and hiring managers to make sure that they loved working together. The reviews still form a fundamental part of KAG's strategy to this day as hardly any other agencies offer them, and they help clients and candidates get genuine value from engaging with each other. Happily, Kate helped her clients to take their businesses from strength to strength by finding the perfect people to fit into their teams.

Over the next 18 months, KAG's team expanded and widened their service offering to make sure that our service was unique and that we fully responded to our clients' needs. We don't have a huge office, but everyone in our team has a huge heart and goes above and beyond to deliver exceptional results for both our clients and candidates. When we started, a number of industry 'experts' doubted our abilities to deliver, as we didn't have a huge glass-fronted office furnished with a waterfall and avant-garde artwork. We explained that Wi-Fi and phone signal were just as good in coffee shops and that we didn't believe it was right to expense the costs of a huge office we didn't need to our clients through increased fees. Talking of saving money for our clients, we recently saved £14,000 for a Birmingham-based business. The insight reports we send to every client each March detail the savings they've made from our placements. Candidates also benefit hugely from our services. Over the last two years, we've been fortunate enough to place both graduates and senior employees further down the road to success in their dream careers.
When those first few clients were kind enough to buy into our vision of recruitment with our brand-new start-up, we sought to do recruitment differently. Knowledge, Attention, and Guidance still sit at the heart of everything we do today. We provide hiring managers with interview training, sharing our knowledge to give them an insight into how individual candidates perceive them and the roles they have on offer. This allows hiring managers to find the perfect candidate and explain to them exactly why the role under discussion would be perfect for them. A hugely experienced engineering manager who was sceptical about what new information we could share with him about interviews that he didn't know already, was ultimately hugely grateful for our support, as the two hires we made for his company were huge successes. In his own words: 'It works.'
These interviews are an example of the attention to detail that has become a hallmark of our team's recruitment style. We leave no stone unturned while searching for candidates who will thrive in the roles we fill. That's why many of the staff we source are promoted within the first year of their new roles.
Once roles have been filled, our work doesn't stop. We are always on the end of a phone to provide guidance to both employers and their newest employees, as they settle into life together and combine their skills to create commercial excellence together. Cakes make every aspect of life better, including work, so one of the ways we help this process along is by delivering brownies to every candidate we place. Nothing makes your first day in a new role better than receiving a delicious box of chocolatey goodness.
As the years go by and testimonials from clients and candidates continue to make us smile every day, our team connects more and more talented candidates with brilliant businesses. We remain convinced that these testimonials are for more than just the brownies, and we are so thankful that both candidates and employers give us the opportunity to help them to make a difference to each other's lives. To find the role that matches your personality perfectly and allows you to live the lifestyle you always dreamt of living, upload your CV here and start talking to our team today.
Written by KAG Recruitment.