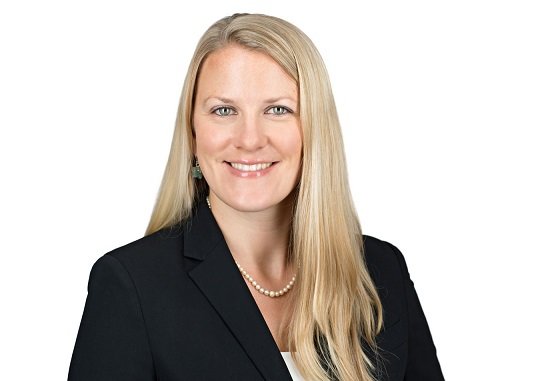 LAWYERS ADVISE ON COHABITATION AS FEWER COUPLES MARRY DURING LOCKDOWN
12 Apr 2021
Published in: Member News
---
Expert family lawyers say the pandemic has led to more couples choosing to cohabit rather than marry and are advising people to be aware of the different legal positions involved
---
Covid-19 has led to many postponed and cancelled wedding and civil partnership ceremonies and as a result more couples are cohabiting for longer or deciding not to get married at all but just cohabit instead.
Family lawyer Laura Bond from national law firm Clarke Willmott LLP says with no concept of the 'common law husband or wife' in English law, couples should be aware of their position in choosing cohabitation.
Laura said: "The last year has undoubtedly led to more cohabiting couples as weddings have been postponed or cancelled altogether, and the pressure for couples to move in together earlier than they may otherwise have done in order to become one "household" for the purposes of Covid restrictions.
"Lots of factors come in to play when talking about rights for married couples versus cohabiting couples. This includes property ownership, sharing assets and child maintenance.
"Issues of 'sharing' assets and 'financial needs', which are relevant when marriages and civil partnerships break down have no place in disputes between cohabitants. There is no legal right to share in the other party's pension, for example. Everyone keeps their assets in their own name and is responsible for their own liabilities, even if this results in very differing financial positions as a result.
"Couples who intend to cohabit, or who are already cohabiting, should enter into a cohabitation agreement which sets out the intentions of the parties towards property ownership and other financial matters.
"Such a document signed by both parties can be highly persuasive, or even conclusive, evidence in a dispute. Even if there is no formal document, anything in writing can be important in disputes over intention and ownership."
Property ownership between cohabiting couples is usually as per the position at the Land Registry. It can be possible in certain situations to prove that ownership should be otherwise, but these disputes can be legally complex and involve lengthy and costly Court proceedings to resolve.
Intentions should be recorded at the time of purchase, for example if parties make unequal financial contributions and intend that one party consequently has a greater percentage share of the property this should be recorded in a Declaration of Trust and recorded at the Land Registry. Conveyancing solicitors should advise on this at the time.
In terms of child maintenance, this can still be claimed for minor children via the Child Maintenance Service. There is also the possibility of bringing financial claims for children under Schedule 1 of the Children Act 1989 which can be for capital (e.g. housing) and income but is specifically a claim for the child(ren) and not the parent.
If the parties cannot agree the arrangements for the children then married parents and unmarried parents are not treated differently and the legal position is exactly the same, namely that the welfare of the child or children is paramount.
Laura continued: "In the event of a relationship breakdown, there is no right to financial support between unmarried couples as exists between spouses or civil partners.
"If a cohabiting relationship breaks down parties should seek expert legal advice at an early opportunity as to the legal position in relation to property, other assets and the children."
Laura Bond is an associate in the family team at national law firm Clarke Willmott, specialising in all areas of private family law.
Clarke Willmott has offices in Birmingham, Bristol, Cardiff, London, Manchester, Southampton and Taunton.
For more information visit www.clarkewillmott.com

Submitted by Karen from Clarke Willmott LLP