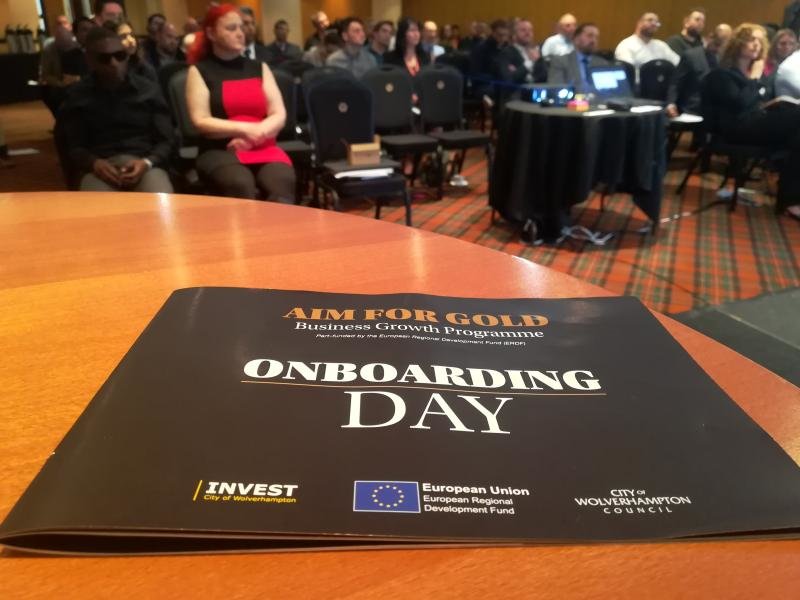 Limited spaces remaining........AIM for GOLD Cohort 2
15 Jan 2020
Published in: Member News
---
City of Wolverhampton Council looking for SMEs to join the second cohort of AIM for GOLD Programme commencing end of this month.
---
City of Wolverhampton Council is calling on Chamber members in Wolverhampton in the manufacturing, creative or digital, environmental technologies and business services sector to contact them to discuss eligibility for the AIM for GOLD Growth and Grant Programme (part funded by the EU).
With 15 grants valuing over £340,000 (total investment value of £1.3M) already secured by the Programme's first cohort, the Council are now looking for businesses to join the second cohort at an OnBoarding Day at the Molineux on the 29th January from 8am to 12pm.
Sherwood Stainless Steel and Aluminium LTD was one of 15 companies in the first cohort to benefit from being grant aided to support their growth plans. It has been operating since 1990, offering a high-quality service throughout many industries including automotive, building, domestic appliance, lighting/energy and more. Sherwood is one of the strategic companies in Wolverhampton with a turnover of £27M and employing over 100 staff. As part of their growth ambition the company decided to rent an additional 20,000 sq. ft. unit to be used as a distribution centre as the current site did not have adequate floorspace to meet the growth needs.
Sherwood has received financial assistance from our part ERDF funded AIM for GOLD programme to improve operations at the new warehouse located in Dunstall that will streamline inventory control and material dependent service delivery. The investment will, over three years, increase the Sherwood's sales revenue to about £35M per annum and during the same period create 3 additional local jobs.
If you are looking to invest to grow, and could benefit from grant support over the coming 12 months by joining AIM for GOLD cohort two then contact the Council at business.development@wolverhampton.gov.uk
Submitted by Hannington from City of Wolverhampton Council