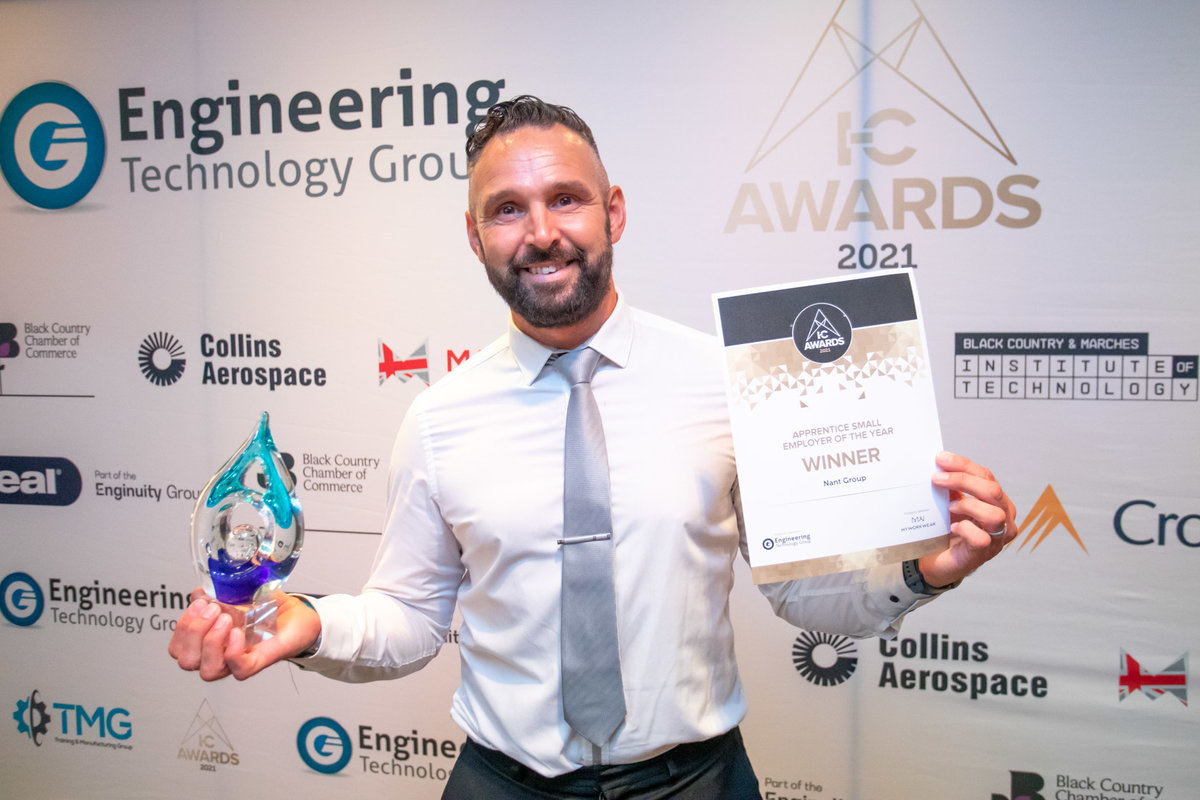 Patron and Platinum Members Work Hand in Hand
13 Sep 2021
Published in: Member News
---
Black Country Chamber Patron member, In-Comm Training, has been working closely with environmental water company, and Chamber Platinum Group member Nant Ltd
---
Meeting through their Black Country Chamber of Commerce membership, Carl Baker, Managing Director of Nant said he'd been delighted with apprentices that In-Comm had provided to Nant since the relationship between the two companies was forged in August 2019.
Carl told Prosper, "In-Comm have been our recruitment choice for all of our helpdesk apprentices, they provide a dependable consistent service and are extremely helpful in ensuring the right candidates are selected. Our apprentices thoroughly enjoy their training programmes, they are relevant and adapted to their learning needs. We look forward to continuing working alongside In-Comm for our future recruitment."
In-Comm apprentice, Ethan Morris aged 19 said, "In-Comm has been a great experience for me over the past year, providing me with opportunities to learn new skills and get involved with hands on training whilst meeting new and interesting people."
In-Comm Training, one of the UK's leading training providers, delivers employer-led support to more than 450 companies across the country. The company, which has three technical academies in the Black Country and Shropshire, has a strong engineering and manufacturing focus, training 750 apprentices every year and upskilling more than 2000 learners.
Nant apprentice Mya Gordon, who is currently working through a two-year apprenticeship for business administration level 2 said, "In-Comm have been a great support to me over the last few months and they have provided me with many opportunities. Attending their training sessions has really helped me develop my skills and knowledge."
Gail Arnold, Head of Premium membership at the Chamber said, "Introducing businesses to one another and seeing them work so successfully on a collaborative basis is what the Patron and Platinum Groups are all about, companies and their leaders build long-lasting relationships which are mutually beneficial.
"The Patron and the Platinum Group provides an exclusive platform for businesses to come together and tackle challenges which impact their organisations and explore opportunities to improve the region's prospects.
To discuss the Platinum Groups and how membership can help and enhance your business, please contact Gail Arnold, Head of Premium Memberships gailarnold@blackcountrychamber.co.uk - 07810 377819