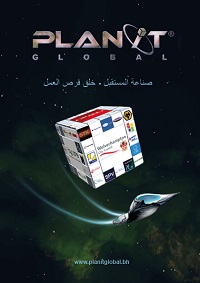 PLANit Global Goes International
05 Mar 2018
Published in: Member News
---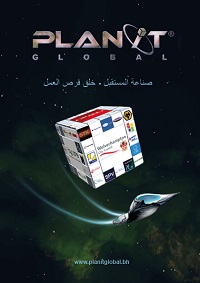 Black Country Chamber members and Midlands based business, PLANit Global have sold their first license to The Middle East in October 2016 and will be officially launching their platform in Bahrain on Thursday 8th March 2018 at the InterContinental Regency Bahrain. Having worked closely with the Department for International Trade team based in the Chamber, the company have been fully supported with their international development enabling them to research the market and have a visible presence in country at key exhibitions and reach their target audience.
---
"Bahrain welcomes PLANit Global with open arms for supporting the students and the community with the innovative platform. It's a fantastic way to engage young people with ideas and opportunities." says Jeffrey Thomas, International Business Development at PLANit Global Bahrain.
PLANit Global has been busy exhibiting and introducing the platform at the GESS Dubai show this week 27th February - 1st March at the Dubai Word Trade Center in preparation for the big launch next week. GESS Dubai is the largest education event not just in the UAE but across the entire Middle East. It's the only event that brings together all levels of educationalists together, in one place.

David Darlaston, CEO at PLANit Global, commented: "We know as businesses you want to help your local schools and communities, but time and resources sometimes make it difficult to physically attend events. PLANit Global allows businesses to have a virtual presence on the platform showcasing what is great about your business and industry sector while promoting the opportunities available within your organisation."
If you interested in learning more about PLANit Global, they will be hosting an event as part of the Black Country Business Festival.
For more information about PLANit Global please visit www.planitglobal.co.uk.