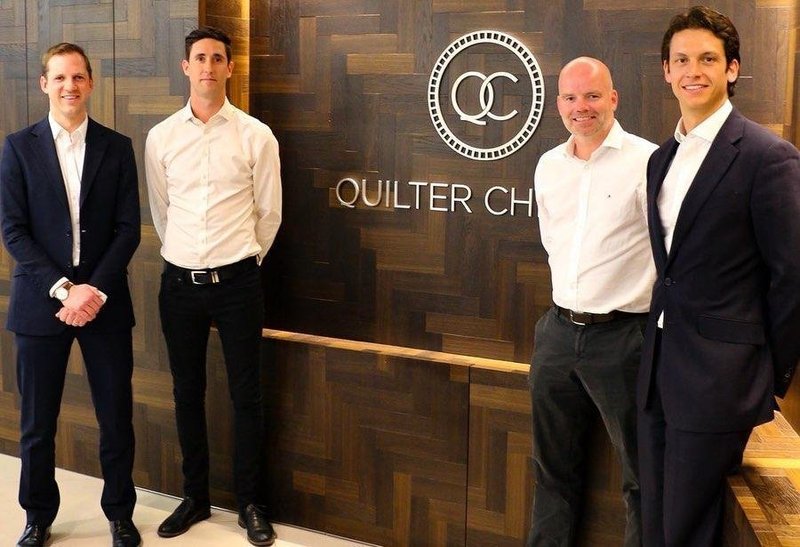 Prosperity Announce Key Partnership With Quilter Cheviot
03 Jun 2019
Published in: Member News
---
Model Portfolio Partnership with notable Investment Management firm
---
Waterfront based Independent Financial Advice firm, Prosperity Wealth Limited, have launched a managed portfolio partnership with Quilter Cheviot; one of the largest discretionary managers in the UK.

Quilter Cheviot, part of a FTSE 250 company, is a wealth manager with a heritage dating back to 1771.
The company pioneered a Managed Portfolio Service back in 2001 with the aim of providing clients with a straightforward and cost-effective way to benefit from their investment expertise, process and resources with the goal of preserving or growing wealth.
The service, is a ready-made seamless investment portfolio, with each portfolio being made up of funds investing in different asset classes and different global markets.
Matt Bell, Managing Director of Prosperity Wealth, had this to say:
"Quilter Cheviot come to us with years of experience and are backed by one of the largest fund research teams in the industry. We look forward to a successful partnership, with a company that places such importance and value in the ideals of our company as well as those of our clients"
Pictured:
Simon Doherty, Lead Portfolio Manager (left) | Stewart Bicknell, Head of Investment Committee | Matt Bell, Managing Director | Antony Webb, Portfolio Manager (right)
Submitted by David from Prosperity Wealth Ltd