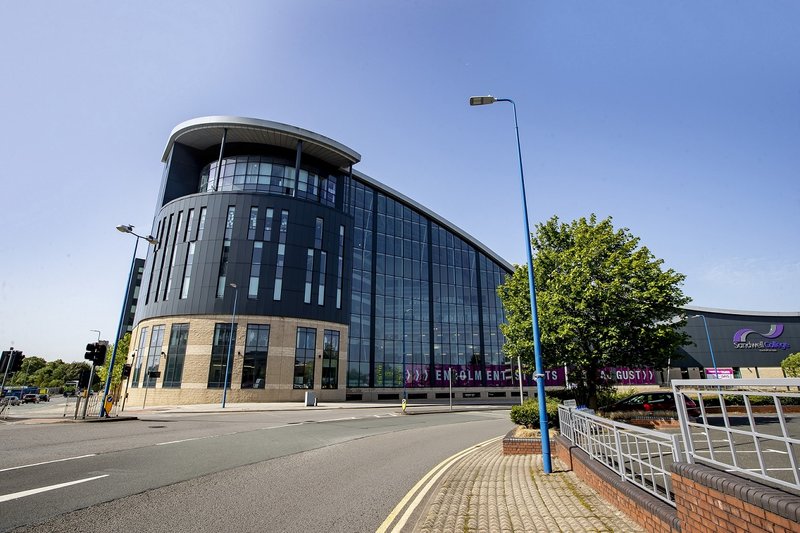 Sandwell College shortlisted for national workplace wellbeing award
01 Jun 2021
Published in: Member News
---
Sandwell College has been recognised in the shortlist for the national 2021 Make A Difference awards
---
Sandwell College has been recognised in the shortlist for the national 2021 Make A Difference awards.
The college has been shortlisted in the 'Public Sector and Charity' category and is calling on people to show their support before the vote closes at midnight on 8 June.
The inaugural awards ceremony celebrates the individuals and employers who have made the biggest difference to workplace mental health and wellbeing over the past year - those who are leading the way and inspiring others to follow their example.
Following an unprecedented year, the award categories will shine a light on examples of kindness, generosity, and collaboration and more than 130 nominations were received from across the UK.
Sandwell College has been recognised for its wide range of mental health initiatives and support networks including 'Keeping Connected' virtual events, additional support mechanisms for staff and students, an interactive wellbeing site and external guest speakers offering advice and guidance.
Graham Pennington, Principal of Sandwell College, comments: "We're delighted to be shortlisted for this award. I'm incredibly proud of the initiatives we have in place to support colleagues, learners and the wider community with issues surrounding mental health and wellbeing. The conversation around this is so important and I'm glad to see the efforts of fellow organisations, businesses and individuals recognised.
"In what has been an incredibly challenging 12 months, mental health support has been truly engrained into our college culture and it's encouraging to see the positive impact this has made. The mental and physical wellbeing of our students and staff is a priority at Sandwell College and we will continue to implement a range of services and care packages so we can ensure that every individual receives the support and advice they need."
Voting is now open and will close at midnight on 8 June 2021. Winners will be announced at the free Make A Difference Awards webinar on 15 June 2021. To submit your vote, simply click on this link: https://makeadifference.media/make-a-difference-awards/
For more information about Sandwell College, visit: www.sandwell.ac.uk

Submitted by Jasmine from Sandwell College