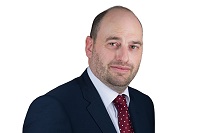 Specialist Housing Lawyer Housing Lawyer 'Disappointed' Following Housing Minister Announcement
09 Jan 2018
Published in: Member News
---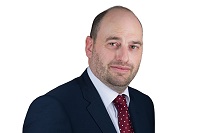 A lawyer specialising in housing has expressed concern following the announcement that Alok Sharma is to be replaced by Dominic Raab as Housing Minister.
Tim Miles, a Partner in the Social Housing team at national law firm Clarke Willmott LLP, says the lack of continuity will have a detrimental effect on the whole of the housing sector.
---
He said: "It is extremely disappointing that we will now have our fourteenth Housing Minister since June 2001, with the previous incumbent Alok Sharma now departing having held the position for less than seven months. This now makes the average life expectancy of a Housing Minister less than one year and three months.
"The removal of Mr Sharma is further disappointing given that his limited time in post involved a very welcome change in engaging social tenants so they have a voice.
"The lack of continuity in this crucial post-Grenfell era is a missed opportunity and raises further questions about the Government's commitment to the forthcoming publication of the green paper on social housing.
"It remains to be seen whether Sajid Javid will take more of a direct role in the day to day of housing to reflect the change of his Secretary of State title yesterday.
"The housing sector is once again collectively experiencing yet another déjà vu moment and will need to build a relationship with their third new Housing Minister in less than 18 months."