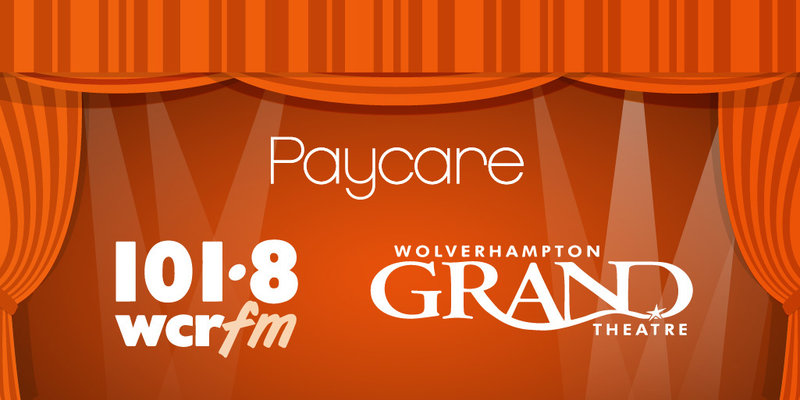 Theatre tickets on offer as Paycare thanks Wolverhampton Community for its support
19 Nov 2020
Published in: Member News
---
Pairs of tickets for The Grand's biggest 2021 performances are up for grabs in a Paycare and WCR FM competition.
---
Tickets to Wolverhampton's biggest theatre performances are up for grabs as Paycare looks to thank the community for its support.
The not-for-profit organisation, which provides Health Cash Plans and Wellbeing support and training for families and businesses across the UK, has teamed up with WCR FM to run the month-long competition.
The lucky winners will each get a pair of tickets and exclusive use of the VIP - CJ Phipps booth sponsored by Paycare, for one of the fantastic Wolverhampton Grand's main 2021 performances – Waitress, Chicago, School of Rock or Cinderella.
Paycare's Commercial Director Anthony Burns explained the not-for-profit organisation was focusing on all the reasons to be grateful this winter, after a tough year for everyone.
"We want to thank the entire Wolverhampton Community for the support shown to Paycare this year. We have been so delighted to be able to help more people access health and wellbeing services, and have been working throughout the pandemic to continue to pay claims, launch new services and virtual mental health training, and share health and wellbeing information and tips.
"Community is at the heart of everything we do – from sponsoring football teams and local awards, to volunteering and donating more than £2.2 million to date to worthy causes. As Christmas approaches, we are thrilled to be able to launch this competition with help from our friends at Wolverhampton Grand Theatre and WCR FM.
"The team at WCR are fantastic supporters of what we do – and regular listeners will have heard our CEO Kevin Rogers and Wellbeing Manager Kerry B Mitchell on the radio talking about our latest news and how listeners can focus on their own health and wellbeing."
To enter the competition, visit paycare.org/WCR before 20th December.
Since 1874, Paycare (formerly known as Patient's Aid Association) has worked to help individuals, families, businesses, and their employees access a variety of preventative and reactive healthcare services which protect their financial, physical and mental health and wellbeing. Its dedicated mental health service — Paycare Wellbeing — launched in 2019 and provides qualified and confidential training to Corporate Groups including Managers, CEOs and HR teams.

Submitted by Jennie from Paycare