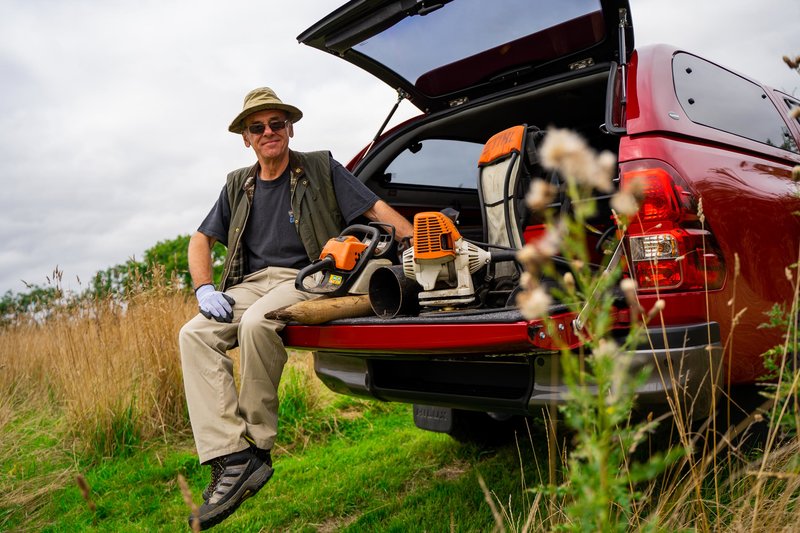 Truckman Helps Project Conserve The North Yorkshire Wildlife
07 Oct 2021
Published in: Member News
---
Truckman, the UK's leading manufacturer and supplier of hardtops and 4x4 accessories, has given a helping hand to a North Yorkshire project, which works to preserve and protect the countryside and local wildlife.
---
Benefiting from a discount offered by Truckman to charities and associated organisations, the Conserve Wildlife Project's Toyota Hilux pick-up truck is now fitted with a Truckman Grand hardtop and a BedRug bed liner to transport conservation equipment safely and securely to off-road locations.
Established in 2005, the Catterick-based organisation works in partnership with RSPCA and the Badger Trust and is involved in a wide range of ecological and conservation projects, including installing nesting boxes, tree planting, hedgerow restoration and pond-creation.
Protecting its equipment from the elements, as well as keeping it secure while its team undertake their duties, the stylish Truckman Grand is the UK's bestselling premium pick-up truck canopy.
With tinted pop-out side window and integrated central locking, the Grand is practical, functional and enhances security. Its cab-high design creates additional secure storage space, and its vinyl-lined interior makes it easy to maintain.
Underneath the hardtop the project has fitted a BedRug protective liner, which is made with heavy duty material, but with the feel of carpet making it knee-friendly when loading and unloading equipment. It's also stain-resistant and power wash-friendly, making it ideal for working out in the fields and country lanes of North Yorkshire.
Paul Hayward, the project's Wildlife Conservation Site Manager, said:
"It is very important that companies, such as Truckman, offer their invaluable support for projects like ours, which do not receive any formal funding.
"Having an off-road vehicle means that a greater range of grass roots conservation tasks can be undertaken, including field visits, site surveys to plan conservation projects, and call-outs to injured badgers. The addition of the hardtop and BedRug to our pick-up truck makes our work easier, by having equipment to hand that can be safely and securely transported as well as protected from the elements, which can be quite wild in the winter!"
Mike Wheeler, Executive Chairman of Truckman, said:
"The Conserve Wildlife Project does a fantastic job to support the ecology and countryside environment of its local area. We have been incredibly impressed with the dedication of its team, and we're pleased to support them with our special discount scheme.
"We're really pleased Paul and the team are happy with our accessories that have enhanced their pick-up truck. The Truckman Grand is a popular choice among pick-up owners both for leisure and work purposes and is equally at home off-road carrying equipment to protect our wildlife as it is transporting camping equipment to enjoy our stunning countryside."

Submitted by Stephanie from Auto Styling Truckman Group