Board Effectiveness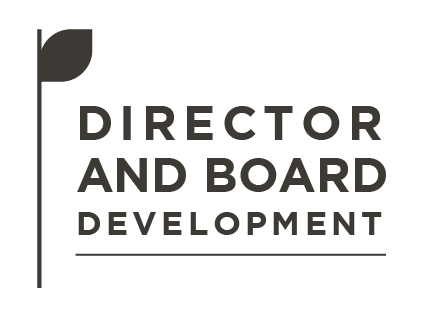 Assembling a team of intelligent, well-meaning and hard-working directors doesn't always guarantee that the Board will work well, but when it does you have an incredible strategic asset.

For example, those that take Governance seriously are trusted, well-led and tend to have a clear purpose.
Boards that have good engagement with their stakeholders react more swiftly to anticipate challenges and address events. We have partnered up with an independent practice led by experienced advisors focused on helping organisations develop governance best practice among Boards and individual directors. Their range of clients extends from listed companies to smaller privately owned firms as well as public sector and third sector organisations. We do not have a rigid approach but assess the needs of each individual client and design and deliver relevant programmes.
Building Board Effectiveness
Leadership for Governance
Your Leadership Approach
Building Better Boards
Leading Strategic Change
The board creates the tone from the top of the organisation. Board decisions, as well as individual and collective behaviour, reinforce perceptions of what really matters and what is valued.
The focus of these four workshops is based on an exploration of Situational Intelligence and considers the ways in which effective boards and directors develop their understanding of how decisions and actions are perceived by others and their impact on each other, the organisation and their wider stakeholders.
Currently, each workshop is delivered virtually over two half day sessions to the whole Board, tailored to specific context and needs. As and when it is safe to do so, we can deliver these in house at your premises.
We are also running the programme as courses open to all, which showcase the benefits of investing in specific support and also provides an excellent opportunity to share insights and stories with facilitators and participants from other organisations.
LEADERSHIP AND GOVERNANCE
Theories and models created to deal with steady state business and the occasional organisational threat rarely provide clarity in times of continuing crisis. Sustainable solutions to complex problems require flexible thinking by directors and boards with a willingness to listen to different perspectives and explore alternatives which challenge their own preferences.
This highly interactive and practical workshop explores the changing leadership environment, supporting participants as they consider the complex strategic situations they face and the multiple interested parties whose views they might seek. Stories illustrate how director beliefs, decision-making and behaviour create the organisational and value chain environment in which other people make choices and act.
Participants contribute and explore a real business leadership challenge they would like to address. By the end of the workshop, each director will have developed a true picture of their objective and the wider strategic context in which they operate.
YOUR LEADERSHIP APPROACH
Effective directors seek to deploy their talent in ways which are appropriate for the situations they address. There are no universal 'right' approaches and each individual has different strengths and potential. Developing self-awareness of your own behaviour and the impact it has on a wide range of people is at the heart of effective directorship.
These highly interactive and practical workshops provide the opportunity for each director to explore their own strengths and potential, the approaches they prefer or avoid and the reputation they have.
Participants will be invited to complete an on-line strengths profile. Participants refer to the objective and context work they developed during the business leadership workshop and identify how their own beliefs, decisions and behaviour contributes to achieving their objective. By the end of the workshops, each director will have identified how they would like to create opportunities to use strengths in different ways and modify their personal brand.
BUILDING BETTER BOARDS
Effective boards enable governance through bringing together diverse views, enabling challenging discussion and establishing robust strategic decision-making processes. From micro-businesses to multinationals, creating a common purpose and ethos and developing the ability to recognise and address inevitable tensions, provides strong foundations for building a better board.
These highly interactive and practical workshops provide the opportunity for each director to identify the gaps in their own board's capability and establish alternative means of attracting the necessary board intelligence and diverse insights to enable effective governance. Directors will also explore the impact of board dynamics on the quality of discussion and strategic decision-making.
Participants refer to the strengths and reputation they bring to the board and their impact on board dynamics. By the end of the workshops, each director will have identified the potential contributions they could make to building a better board.
LEADING STRATEGIC CHANGE
Boards are responsible for the oversight of strategic change in their organisations. Excellent programme management capability is needed in every boardroom to ensure oversight and effective direction of all projects. As the responsible body, the board determines resourcing, outcomes, timelines, conflicts and interdependencies, delegating accountability where appropriate. Difficult choices need to be made and continuous review is essential to ensure that investment is well matched to delivering expected benefits.
These highly interactive and practical workshops provide the opportunity for each director to explore the strategic change processes in their own organisation. Participants will identify how they can best contribute at each stage, acting as sponsors who maintain the programme overview, as catalysts who create focus and momentum and as motivators, inspiring commitment and stakeholder engagement throughout the life of initiatives.
Participants contribute their insights into the process by which strategic change happens in their organisations. By the end of the workshop, each director will have developed an agenda of actions to improve the strategic change process and leadership in their organisations.
Dates for Open programme:
Each workshop is delivered over two half day sessions (9am - 1pm)

| | | |
| --- | --- | --- |
| Leadership and Governance | 8 July 2021 | 13 July 2021 |
| Your Leadership Approach | 22 September 2021 | 29 September 2021 |
| Building Better Boards | 21 October 2021 | 28 October 2021 |
| Leading Strategic Change | November 2021 | November 2021 |
We will also be offering the following workshops dates to be confirmed:
Managing Risk (available as an in-house course)
Attributes of a Great Chair
Attributes of a Great Trustee
BOARD EVALUATIONS
Staff get appraised on a regular basis, the financial accounts get audited and businesses typically carry out, as a matter of course, a range of other checks. But how often is the performance of the Board of Directors evaluated?
The UK Corporate Governance Code prescribes that listed companies should carry out a formal and rigorous annual evaluation of the performance of the board and that the Chair should consider having a regular externally facilitated board evaluation.
We evaluate boards in a variety of ways that suit the client, such as one-to-one interviews or questionnaires, then carry out full diagnosis and analysis that can be sent to the Chair or presented at a Board meeting.
Please contact Calum Nisbet for details.

Director & Board Development
DON'T MISS OUT Sign up to receive alerts and information on our training courses