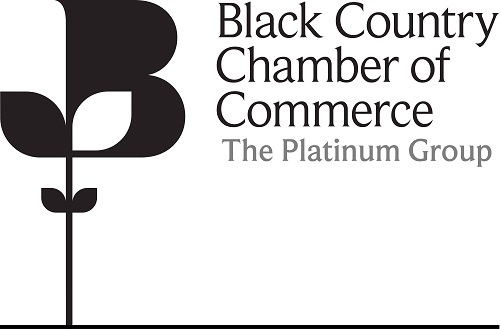 The Black Country Chamber of Commerce is a business support organisation that is committed to the growth and development of our members. We are a not-for-profit membership organisation providing support to businesses throughout Dudley, Sandwell, Walsall and Wolverhampton. Owned by our members, we are passionate, focused and committed to their success. The Platinum Group is a network of committed leaders from strategically important businesses within the manufacturing, automotive, logistics, freight and transport sector in the Black Country.

The Platinum Group offers the following benefits:
Sharing Best Practice - "The Platinum Group Sharing Best Practice Mornings" offer an insight into a range of tools and best practice, which are hosted on site by members of The Group. These half day sessions focus around sharing new ideas, discussing relevant sector developments and producing innovative solutions, which will make a real difference across a broad spectrum of operations.


Executive Invitations - Bespoke invitations for Transport and Skills Policy meetings, are given to the manufacturing, automotive and logistics/freight/transport sector.


Peer to Peer Working - In partnership with a qualified leadership coach, The Group allows CEO's, MD's and Directors to process issues and discuss strategy in a confidential peer to peer setting. Your plans, assumptions and direction are tested, to enable good intentions to turn into great results.


Information Sharing - The HR Forum is specifically designed for your HR/Training team and provides a safe and totally confidential setting where HR issues, challenges and best practice can be shared and explored. The meetings cover a variety of interesting and relevant topics.


Chamber Policy - The Platinum Group members receive priority invitations to Chamber delegations, including meetings with key decision makers such as MP's and Ministers. Our Policy activity ensures the interests of The Platinum Group members are represented locally and nationally regarding the issues which matter.


Press and Profile - As a member of The Platinum Group you will have notification of media opportunities and receive assistance with drafting comments for print, radio and TV.

"Tata Steel is a global company, operating from a multitude of sites around the world, and we work hard to share best practice within our business. However, The Platinum Group provides an extremely effective network of larger local organisations, with which we can share and learn from each others experiences. The varied agenda and collaborative environment are helping our business in a number of ways. The diversity of membership helps to bring fresh perspectives, and the local element allows easy and full engagement without disruption to our day-to-day business."

Paul Steele, Managing Director, Distribution UK & Ireland, Tata Steel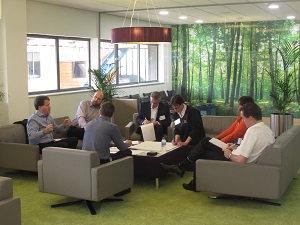 "The Platinum Group has enabled our business to improve in several key areas, Director Days have opened our eyes to how others develop their best practices, information is shared and we can all benefit together. In particular I have personally enjoyed the Platinum Peer Group Days immensely, I get the opportunity to share our problems and successes with other peer business owners in an intimate and confidential forum, regular speakers attend and talk on some very interesting topics and ways of approaching business that you just cannot find elsewhere. I would not hesitate in saying that being a member of the Peer Group is invaluable to our business."

Kyle Heath, Technical Director, CSCM (I.T. solutions) Ltd.
The Platinum Group Members are: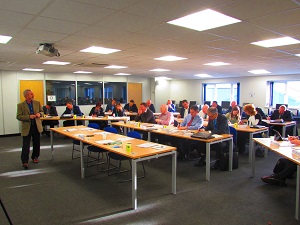 For more information please contact Gail Arnold, Head of The Platinum Group & The Chamber Patron Group,
on 01902 912319 or 07810 377819. Alternatively, you can click here to send Gail an email.