HR, Legal, Tax and Health & Safety Support by Quest Cover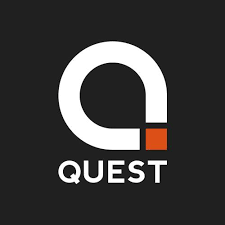 Quest Cover provides HR, Legal, Tax and Health & Safety, and gives Black Country Chamber members access to an extensive document library with almost 800 downloadable documents that can be used in business.

The four Chamber services offered for Black Country Chamber members include the following:
• CHAMBER HR: Vital support for recruitment, advice and a range of reading materials.
• CHAMBER LEGAL: Provides unlimited access to experienced legal advisors who can help with contract disputes, debt recovery, property issues, commercial problems and more. Includes 200 key legal document library.
• CHAMBER TAX: Access to tax and VAT advisors who can help with problems and answer any questions
• CHAMBER HEALTH AND SAFETY: Access to advice on issues including, risk assessments, fire safety and more. Includes library of over a hundred documents.
An advice line, knowledge hub, newsroom and a legal expenses insurance cover are all included as part of the cover. All Black Country Chamber members are also entitled to a free one to one review.
How to access
To start taking advantage of this offer, visit the following website and enter your member details (members would have received this from us from April 1st onwards).
Use the following website to access these services: http://blackcountrychamber.questcover.com
If you require any support or would like to know more, please contact our Membership Team via membership@blackcountrychamber.co.uk
Please note, this is a new commercial service which starts on April 1st 2020.