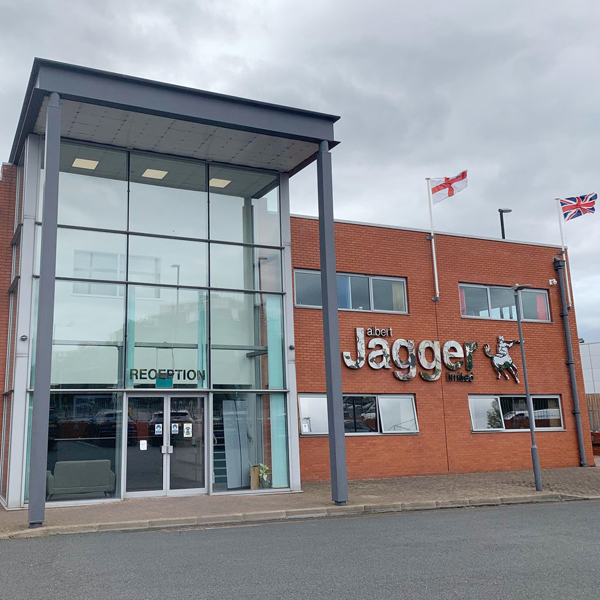 Albert Jagger: Celebrating 135 Years
04 Jul 2022
Published in: Member News
---
Albert Jagger Limited is celebrating 135 years of business!
---
Albert Jagger Limited, the leading manufacturer, and supplier of commercial vehicle components is celebrating 135 years of business. Founded in 1887, Albert Jagger were known as 'Makers of Coach and Motor Body Fittings'. Fast forward 135 years and the company is now associated with innovation, excellent service, and the highest quality products for vehicles of all types.
An expansive range of products covering everything from body hardware to hinges and fasteners, has ensured distribution across 70 countries over the last 135 years. The versatility and flexibility of operations means Albert Jaggers portfolio of products can be used in a multitude of applications from commercial vehicles through to aerospace.
The Walsall based company has been family-owned since 1945, with the fourth generation involved today. Championing innovation and forward thinking has allowed Albert Jagger to maintain position as market leaders by using the latest technologies and equipment to develop the next generation of hardware.
As well as working with the in-house design and manufacturing team, Albert Jagger work with some of the biggest suppliers in the world of components and fittings including Bansbach, Kommerling and LAGO.
"We are committed to product development and are constantly updating our range and stockholdings in line with our customers' requirements. Complete flexibility is required to respond to changing demands and we see this flexibility as a prime requirement moving forward. With record sales in 2021, we're confident that 2022 will be even better" – Garth Cooper, Group Chairman
From coach lamps to antiluce fasteners, Albert Jagger looks forward to what the next 135 years of business will hold.
To find out more about Albert Jagger, please visit www.albertjagger.co.uk
Submitted by Annie from Albert Jagger Limited