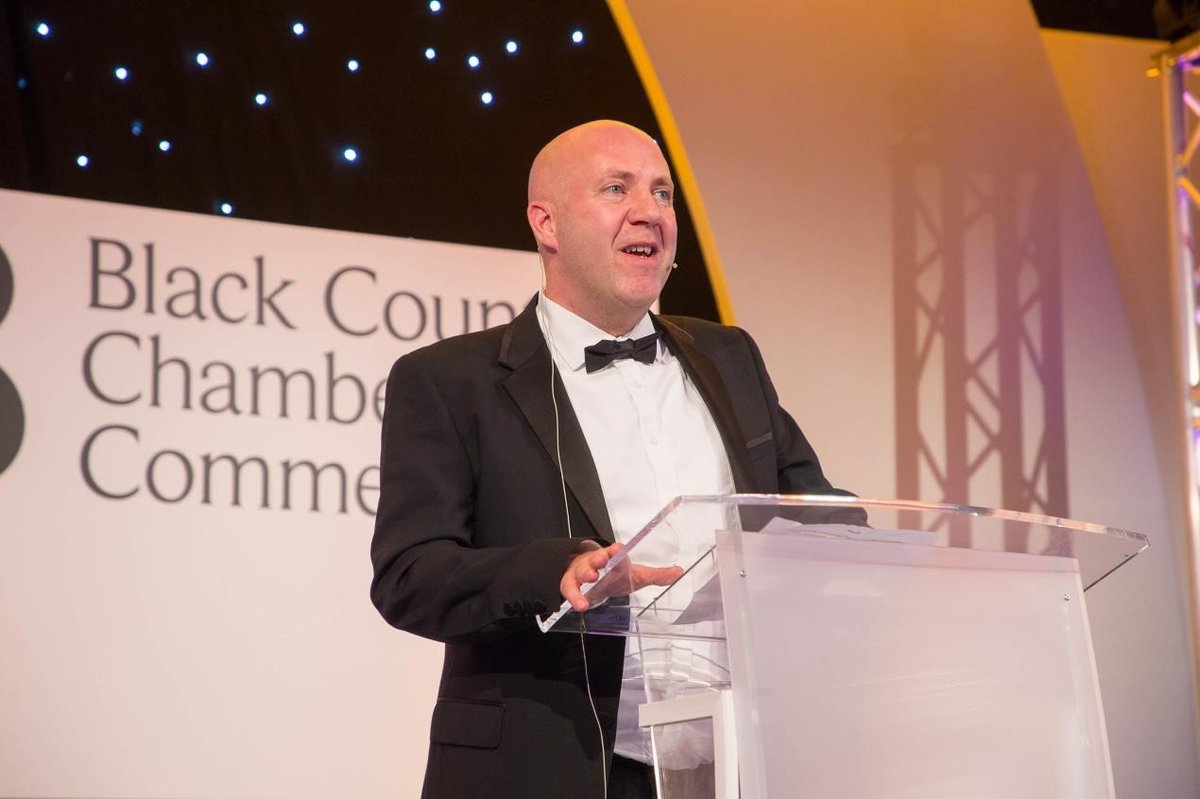 Be Inspired – Enter the Awards They All Want to Win
22 Jun 2022
Published in: Black Country Chamber of Commerce News
---
Chamber CEO Urges Businesses To Go For Awards
---
Be Inspired – Enter the Awards They All Want to Win
Organisers of the Black Country Chamber Business Awards, the awards known as 'the one they all want to win', are encouraging businesses to sign up now and enter as the closing date for entries draws closer.
The leading business awards in the region are open for applications for just one more week with 14 prizes up for grabs at the glittering awards presentation evening on Friday 16th September.
"Each year we have our awards and I have consistently heard stories not only of the inspirational achievements of businesses applying for the awards, but the benefits they have also gained from their applications," said Corin Crane, Chamber CEO.
"The Black Country Chamber Business Awards are known as the one they all want to win for businesses across our region, and to have an award trophy on display in their business is a true endorsement of their achievements.
"We have already helped many businesses by holding a boot camp workshop to help prepare applicants for entering our awards, however, support with applications is still available.
"This is a fantastic opportunity to showcase the innovative, successful, and high-performing businesses that are located right across our region.
"With a wide range of categories on offer, our 2022 awards will offer recognition to a range of sectors and business approaches, which all contribute to driving forward growth and investment across the area."
Terry Monkton, CEO of international trade business of the year 2021, Simworx said, "The Chamber awards evening is rather special and showcases the best of the Black Country, so to win an award in such esteemed company is a very positive experience that the whole company took great pride in.
"The PR generated is excellent and I would encourage any member to participate and put themselves forward for the 2022 awards.
"It was incredible for Simworx to win the 2021 Black Country Chamber of Commerce's award for International Trade Business.
"To be recognised in this way, given some of the amazing companies that we have in the Black Country was somewhat special, especially given the challenges that as an exporter, COVID presented to us."
Sentiments echoed by Walsall based Steps to Work, named exceptional team of the year in 2021 who said, "Winning this award has opened up further business opportunities, especially when bidding for contracts that require evidence of social value commitments.
"If you're thinking of entering this year's awards, do so - you won't regret it!"
For full details of the awards up for grabs and how to apply can be found by visiting: https://www.blackcountrychamber.co.uk/business-awards/
2022 Award Categories…
Large Business of the Year
Family Business of the Year - sponsored by Azets
Small Business of the Year – sponsored by Sandwell Council
Start Up Business of the Year - sponsored by Black Country and Marches Institute of Technology
Excellence in Professional Services
Excellence in Manufacturing and Engineering - sponsored by CK Chartered Accountants
Third Sector Business of the Year Excellence in International Trade – sponsored by Birmingham Airport
Black Country Businessperson of the Year - sponsored by University of Wolverhampton
Business Commitment to the Community
Marketing or Communications Campaign of the Year
Excellence in Diversity and Equality Excellence in Tech and Innovation – Sponsored by EBC Group
Outstanding Support to the Armed Forces