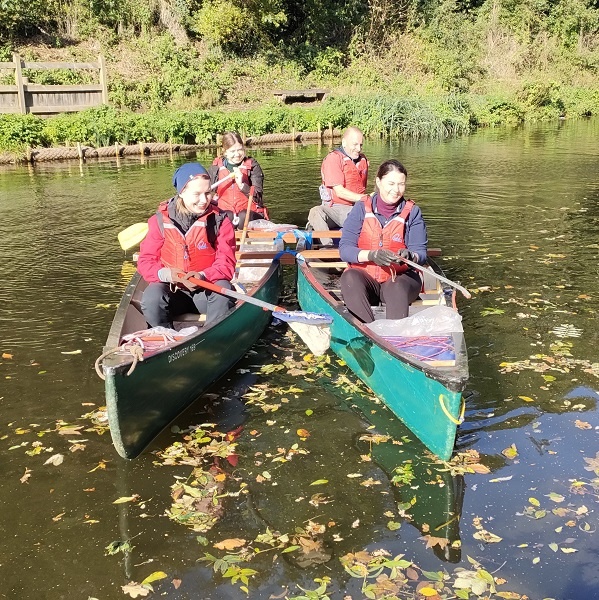 Better Business - naturally
02 Nov 2023
Published in: Member News
---
Continuing research is identifying how engaging with nature can create a high-performance culture within organisations: how getting away from the workplace and engaging with nature can have a positive impact on your business
---
Nature has a remarkable impact on us all. Some of the many recorded benefits of being in the presence of nature include reductions in stress, anger and tiredness, whilst at the same time boosting our energy levels, feelings of happiness and even improving our cognitive functioning.
So, can such benefits be harnessed by businesses looking to improve workplace performance? Several evidence-based studies have demonstrated that happy people make for more productive employees, and that nature in particular is hugely beneficial when it comes to promoting feelings of wellbeing.
The findings of a 2012 study in which a group of 'white collar' employees spent three days immersed in nature without any technology, showed that half of the participants experienced a significant increase in performance on creativity and problem-solving tasks.
Similarly, environmental psychologists conducting a nine-year study found that contact with nature helped to alleviate mental fatigue and improve the brain's ability to process information.
Something that is particularly relevant in today's high paced, high pressured work environments. It is not just in terms of employee work performance where nature can give benefits however: in a recent article in Corporate Wellness magazine which detailed the positive outcomes following a company's team building weekend in the 'great outdoors', the CEO of a manufacturing company reported that: "The positive conversations we had (over the campfire) lasted 45 minutes… they would have taken over 30 hours of meetings to reap the same results.
That time together outside of the office was super powerful." Some researchers suggest humans have an innate need to be connected with nature – a state called biophilia, but as commute times and hours spent in the workplace continue to increase, people are spending less and less time in natural environments. And it seems this 'distancing' from nature is actually impacting on our ability to perform well at work.
So, can employers improve business performance through harnessing the benefits of engaging with nature? It goes without saying that investing in employees' health and wellbeing makes people feel more valued, and this can translate into a more engaged workforce committed to achieving shared business aims.
The additional benefits of improving levels of communication and teamwork can only further enhance the benefits to business performance Wildside Activity Centre can provide employers with tangible opportunities for their employees to engage with nature in meaningful and enjoyable ways.
Whether through structured events such as team building days, adventurous activities such as canoeing, volunteering programmes to help improve local habitats, or more relaxed ventures such as forest bathing, Wildside can offer a range of employee health and wellbeing programmes suited to the needs of every business.

Submitted by Mark from Wildside Activity Centre