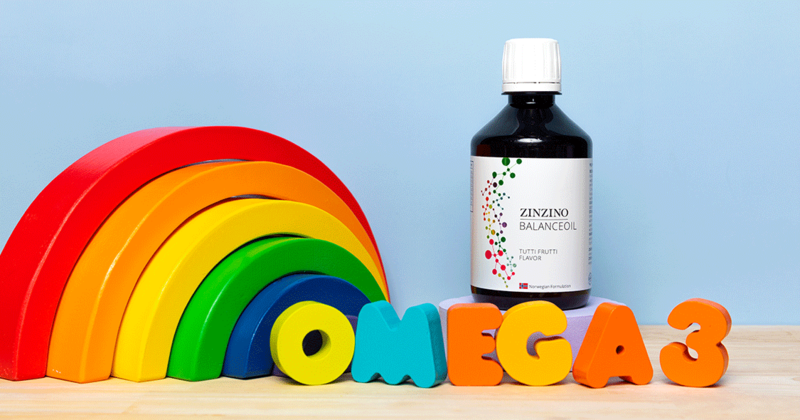 Children's Omega-3: Everything You Need to Know
15 Sep 2023
Published in: Member News
---
The most researched supplement on the planet yet again something does not go as it should. Overwhelmed with amount of products that are not really fit for purpose. But here we come with latest technology to deliver best product on the market but dont take me for granted test-use-test again...
---
Omega-3s have been touted as the health miracle for adults. As a parent, I take it to ensure I'm healthy for my kids. But what are the benefits of children's Omega-3 supplements? The benefits of Omega-3 for children's brain development, at every developmental stage, are well known. Moreover, research shows that Omega-3s are effective in supporting children's overall growth and development.
What are the Benefits of Omega-3?
You might be wondering, then, what are the benefits of Omega-3? Omega-3 can play a crucial role in supporting children's mental well-being, which can influence all aspects of your child's growth. Research suggests that Omega-3 fatty acids contribute to children's normal brain development1 and function.
Omega-3 for Children's Brain Development
Exercise and overall well-being are essential alongside Omega-3 for children's brain development. Studies of Omega-3 for children's development have found that Omega-3 fatty acids can improve brain function in children. That's good news! Omega-3 fatty acids are particularly effective for children's brain development, especially when it comes to learning and memory. Further research suggests that Omega-3s help children's concentration. Being able to concentrate and succeed in in the classroom removes obstacles and enables kids to feel comfortable at school, which may help improve their sense of well-being.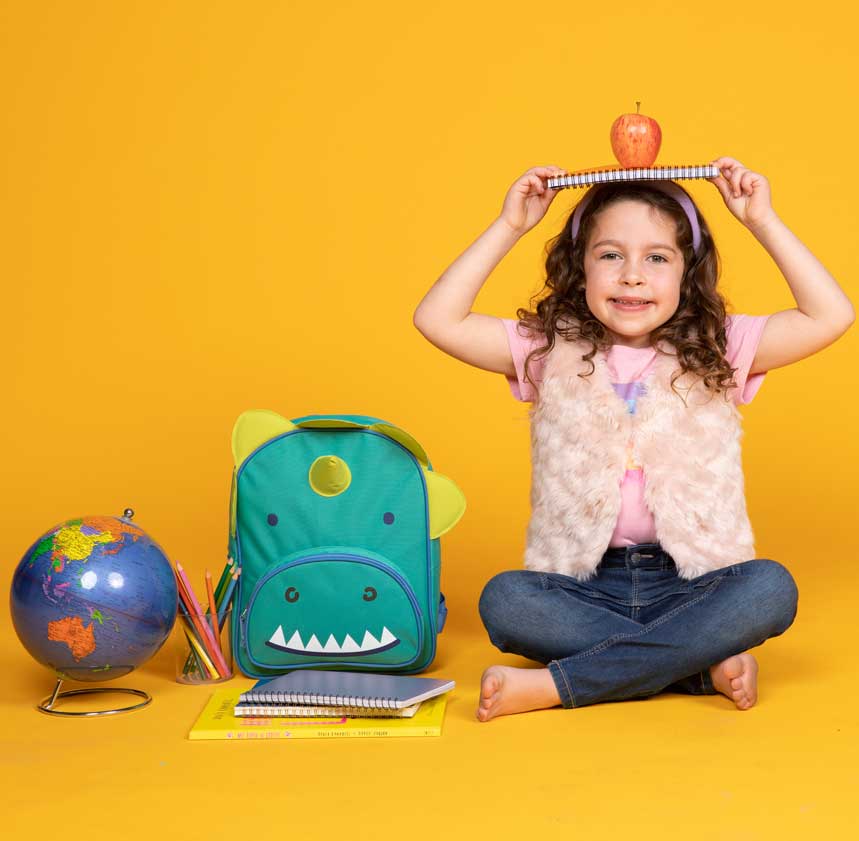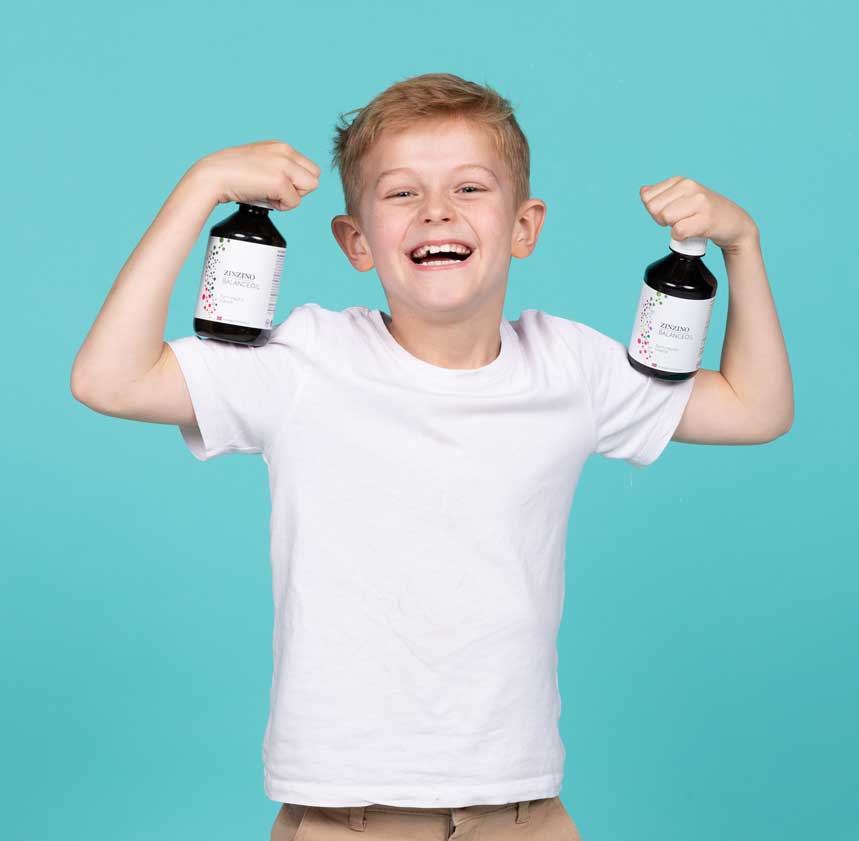 Children's DHA: an essential for Brain Development
Children's DHA (docosahexaenoic acid) consumption is one kind of Omega-3 intake that will do wonders for children's brain development. A small, 8-week study in 33 boys linked 400–1,200 mg of DHA daily with increased activation of the prefrontal cortex – which is responsible for attention, impulse, control and planning2. These functions supported by Omega-3 are crucial to children's brain development and socialization. DHA for brain development doesn't occur in isolation: a healthy dose of Omega-3 for children's developing brains can impact the relationships and experiences children have daily. DHA is particularly effective in supporting children's brain development, which allows kids to also gain a sense of stability during key stages of their development.
Omega-3 and Children's Behavior
As they spread their wings and get to know kids their own age, getting enough Omega-3 will be beneficial in supporting children's normal growth and development overall. Kids who are healthy thrive inside and outside the classroom. By increasing their vitamin D intake, children benefit from the added support for their growing bodies, as well as a stronger immune system. This could mean plenty of energy to run around and fewer missed school days. Vitamin D also has the benefit of supporting brain and eye health – both of which are crucial to a child's overall development. They've got so much to see and learn!
Omega-3 for Children's Concentration
Even adults struggle with lost concentration as a result of the world's many distractions, so it's no wonder kids have an even harder time staying focused. In school, Omega-3 can improve children's concentration and brain development, thus impacting their ability to learn and make friends. Ultimately, Omega-3 supplements can lead to improved focus, which can only help with the exciting learning that takes place in the classroom.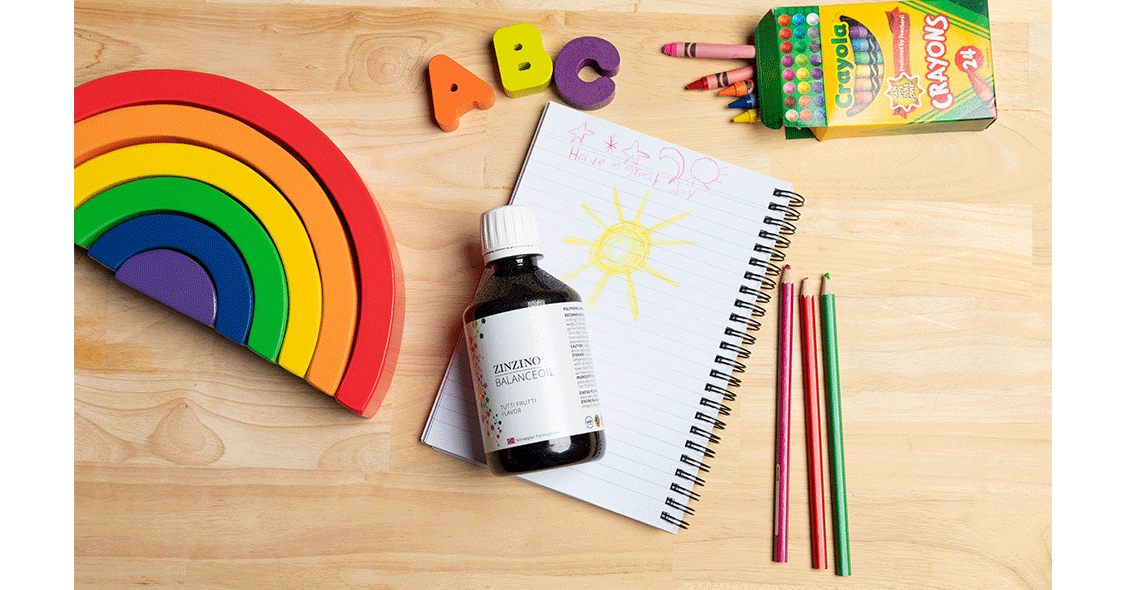 The Benefits of Vitamin D for Infants
Vitamin D for infants combats vitamin deficiency—a concern for all age groups. Rickets (a condition of softening of the bones)3, aches and pains, and fractures all result from an improper children's vitamin D dosage. As such, it's important that the proper dosages (particularly vitamin D for infants) be given. In addition to Omega-3, vitamin D for infants has been found to be essential to early development. We know, for example, of the benefits both of a proper children's vitamin D dosage and Omega-3 for children's brain development and bone growth. The CDC recommends that dosages of vitamin D for infants younger than 12 months be 400 IU each day, while from 12 months on children's vitamin D dosage rises to 600 IU daily.
Children's Vitamin D: Benefits and Dosage
Children are active and full of energy, and therefore strong bones are essential to support their continual growth and daily activities. With the tendency toward a more sedentary lifestyle in the digital age, the importance of an adequate children's vitamin D dosage can't be reiterated enough. Measuring out the proper children's vitamin D dosage is crucial because there can be such a thing as too much vitamin D.
Choosing the Right Children's Omega-3 Supplement
So, how do you choose the right children's Omega-3 supplement? There are several factors to consider: Is it a trusted brand? Are the listed children's vitamin D dosages appropriate? Will kids like them? Zinzino has taken all of these considerations into account. Their game-changing Polyphenol Omega Balance Food supplement called BalanceOil Tutti Frutti has been molecularly tested for toxins to ensure freshness, safety and purity that you can trust. In order to make sure that children receive the proper Omega-3 and children's vitamin D dosage, a BalanceTest is available for parents to get age-appropriate target values. There's also a Vitamin D Test to check vitamin D levels. Omega-3 and vitamin D supplements are recommended not just for toddlers and up, but also for infants. The kid-tailored taste and dosage help children get enough Omega-3 because they need more per kg than adults. Most importantly, the BalanceOil Tutti Frutti flavor is kid-approved and will be loved even by the pickiest eaters. Just ask mine! Adding Omega-3s to children's diet and making sure they get enough vitamin D are simple solutions in a world with lots of challenges.
References
1. EFSA, Docosahexaenoic acid (DHA EFSA, Docosahexaenoic acid (DHA) maternal intake contributes to the normal development of the eye of the foetus and breastfed infants., in Art.14(1)(b) – Children's Health and Development Claims. Information shall be given to pregnant and lactating women that the beneficial effect is obtained with a daily intake of 200 mg of DHA in addition to the recommended daily intake for omega-3 fatty acids for adults, i.e.: 250 mg DHA and eicosapentaenoic acid (EPA). The claim can be used only for food which provides a daily intake of at least 200 mg DHA.
2. Pubmed https://pubmed.ncbi.nlm.nih.gov/20130094/
3. EFSA, Vitamin D is needed EFSA, Vitamin D is needed for normal growth and development of bone in children., in Art.14(1)(b) - Children's Health and Development Claims. The claim can be used only for food which is at least a source of Vitamin D as referred to in the claim SOURCE OF [NAME OF VITAMIN/S] AND/OR [NAME OF MINERAL/S] as listed in the Annex to Regulation 1924/2006.

Submitted by Karol from ZinZino