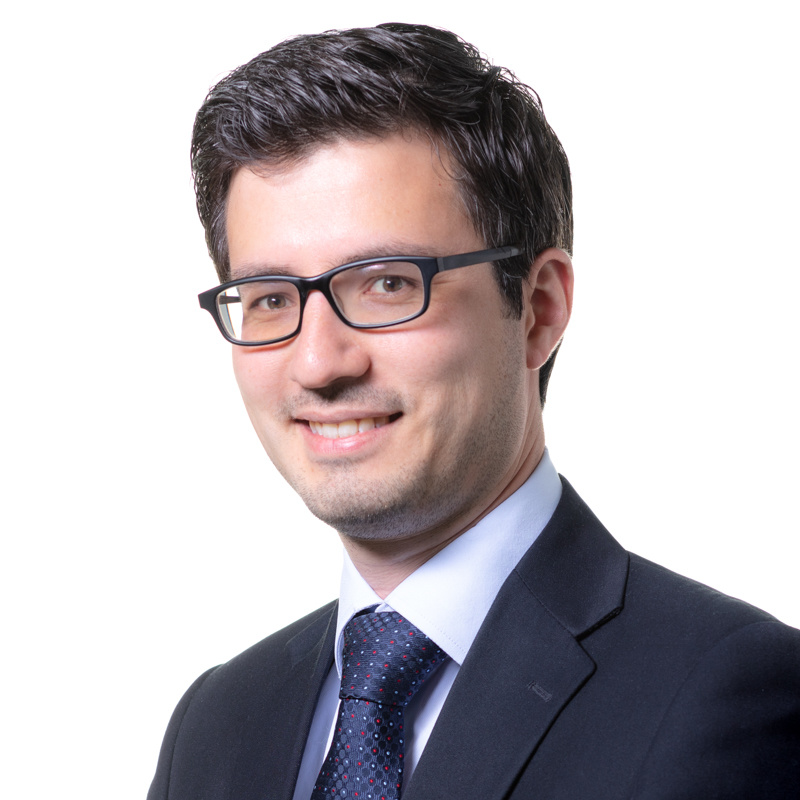 Crowe's Midlands Corporate Finance team facilitates cross-border cold storage and distribution deal
16 Nov 2023
Published in: Member News
---
Midlands advisors seal another deal
---
The Midlands corporate finance team of national audit, tax, advisory and risk firm Crowe UK has advised on the acquisition of a Somerset business by CubeCold Europe.
Following the strategic acquisition of J R Harding & Sons, a temperature-controlled warehouse and distribution company based in Frome for an undisclosed sum, CubeCold Europe has expanded its UK presence.
Crowe director Chasz Coulsting and corporate finance manager Nick Martin acted for CubeCold, providing financial, tax, and HR due diligence services as well as buy side advisory and support on the deal.
Coulsting said: "This is the second deal we have helped CubeCold complete in the UK, with the first taking place last year when CubeCold acquired Pulleyn Transport. It has been a pleasure to work alongside the team at CubeCold to strengthen its UK presence."
CubeCold Europe's chief executive officer Gerben Paauwe said: "This acquisition is an excellent strategic fit that strengthens our position in the UK. J R Harding & Sons' reputation and customer relationships complement our own and together we can provide even greater value to customers through an integrated network."
Law firm DWF, led by Alexis Karim, acted for CubeCold, and J R Harding & Sons were advised by Temple Bright on the legal side and Monahans on the financial side.
Founded in 1964, J R Harding & Sons operates a 17,000 pallet, temperature-controlled, warehouse with a focus on high value, high margin goods.
In addition to the warehouse, the company has a fleet of 11 transport units and runs an Iveco truck maintenance business on the 4.3 acre property. The location also provides CubeCold with the opportunity to develop a new coldstore facility in the near future.
Situated near the ports of Southampton, Bristol and Bridgwater, J R Harding & Sons' prime location enhances CubeCold's logistics network and integrates seamlessly into the company's current UK operations.
CubeCold Europe is a pan-European cold storage platform, focusing on acquiring and developing small to medium-sized cold storage facilities across strategic areas.
A special focus on ports and logistics hubs in Europe makes CubeCold one of the key players in Europe.
The platform has already assembled a portfolio of around 270,000 pallets across strategic assets in the Benelux, UK and Italy region, and is expanding rapidly.
Andy Kay, partner and Head of Corporate Finance in the Midlands and South West, said: "This cross-border deal follows hot-on-the-heels of a number of other international transactions in which we have played a leading role, most notably the recent multi-million pound sale of a UK / Middle Eastern-based specialist manufacturer to a North American buyer, giving the buyer a major foothold in territories in which it did not have a presence.
"We are anticipating continued overseas interest in UK-based businesses who are looking at their exit plans, particularly in those businesses that are well-run, have a particular niche and are generally resilient."
Crowe's Midlands office is in Black Country House, Rounds Green Road, Oldbury, West Midlands, from where the regional Corporate Finance team advises businesses across the wider Midlands area and the UK.
Ends
Contact: · Jennifer Spencer Charles, Senior Communications Manager, +44 (0)20 7842 5273, Jennifer.Spencer-Charles@crowe.co.uk
About us
Crowe is a national audit, tax, advisory and risk firm offering global reach and local expertise. We are an independent member of Crowe Global, one of the top 10 accounting networks in the world. With exceptional knowledge of the business environment, our professionals share one commitment, to deliver excellence. We are trusted by thousands of clients for our specialist advice, our ability to make smart decisions and our readiness to provide lasting value. Our broad technical expertise and deep market knowledge means we are well placed to offer insight and pragmatic advice to all the organisations and individuals with whom we work. Close working relationships are at the heart of our effective service delivery. For more information, visit: www.crowe.co.uk • Follow Crowe UK on LinkedIn • Follow Crowe UK on X, @CroweUK Industry recognition • UK Member of one of the top 10 accounting networks in the world (International Accounting Bulletin World Survey 2022) • Top charity auditor for 14 consecutive years (Charity Financials Auditor Benchmarking and Charity Finance Audit Survey, 2009 – 2022) • Awarded Silver in the 2022 Citywealth Brand Management and Reputation awards – Best Overall Marketing Campaign category for Your Life Builder • Awarded Silver in the 2022 Citywealth Magic Circle awards • Ranked 5th in the AIM auditors ranking by number of audits (AIM Advisers Rankings Guide, January 2022) • 9th largest audit firm in the UK (UK fee income of audit firms that audit PIEs – by fee income on audit, FRC Key Facts and Trends in the Accountancy Profession, Figure 33, July 2021) • Risk Consultancy of the Year 2023 for the fourth consecutive year (InsuranceERM) • Global Climate Risk and Sustainability Awards 2023 Sustainability Consultancy of the year • Climate and Sustainability Champion of the year 2023 award for Alex Hindson, Partner and Head of Sustainability

Submitted by Andy from Crowe U.K. LLP