Recovery Loan Scheme: A complete failure and the government must act now to save commercial lending for hospitality and retail - MHA comments
05 Jul 2022
Published in: Member News
---
As the Recovery Loan Scheme ends today (30 June) Gregory Taylor, Head of Banking and Finance at MHA, says the Recovery Loan Scheme has been a complete failure and with a recession on the horizon the government needs to act urgently to prevent commercial lending drying up in a 2008 style scenario:
---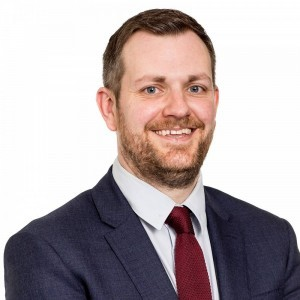 "The Recovery Loan Scheme failed in its role of unlocking commercial lending for SMEs. It was notably less generous than previous loan schemes like CBILS (Coronavirus Business Interruption Loan Scheme) and the Bounce Back loan. As a result, fewer SMEs applied and those that did were frequently rejected by the commercial lenders. Since the scheme came into force advisers to SMEs have seen their inboxes overflowing with messages detailing how companies applying for recovery loans are being rebuffed.
The system is not working. With rising inflation and interest rates and the real possibility of a recession the government should use the end of the Recovery Loan Scheme to reboot commercial lending for SMEs. It needs to introduce a new loan scheme.
The new loan scheme should see the government guarantee increased back to 100%. This was the case under previous Covid-19 support schemes but it was lowered to 70% under the Recovery Loan Scheme. Increasing the guarantee will encourage lending to a wider variety of companies, especially those in hospitality and retail. In addition, the new loan scheme should come with an interest free period of 6 to 12 months to allow businesses breathing space in the current economic environment.
Finally, eligibility must not be based on the effect Covid-19 has had on a business. This is very tough for a business to prove and is now less relevant given other economic pressures like fuel costs, inflation and supply chain issues. Therefore looking to see if a business was "viable" from the 2019 financial year would more suitable as a core test of eligibility. "Whatever happens we must avoid the scenario that unfolded with commercial lending in 2008."
For further information please contact: Richard Billinge +44 (0)7818 595 965
or Nick Richardson +44 (0)7580 849 673
Four Communications
Submitted by Rachel from MHA MacIntyre Hudson LLP